I want to post a quick update featuring some of the things my little team & I have been working on of late!
This is Christian Perry who has been helping me with several technical issues, most recently with researching the best way to generate fur that looks the way I want it to, but that also 'renders' on the computer at a reasonable speed. (And since one of the main characters in this film is, after all, a cat, the method for creating its fur is a major consideration!)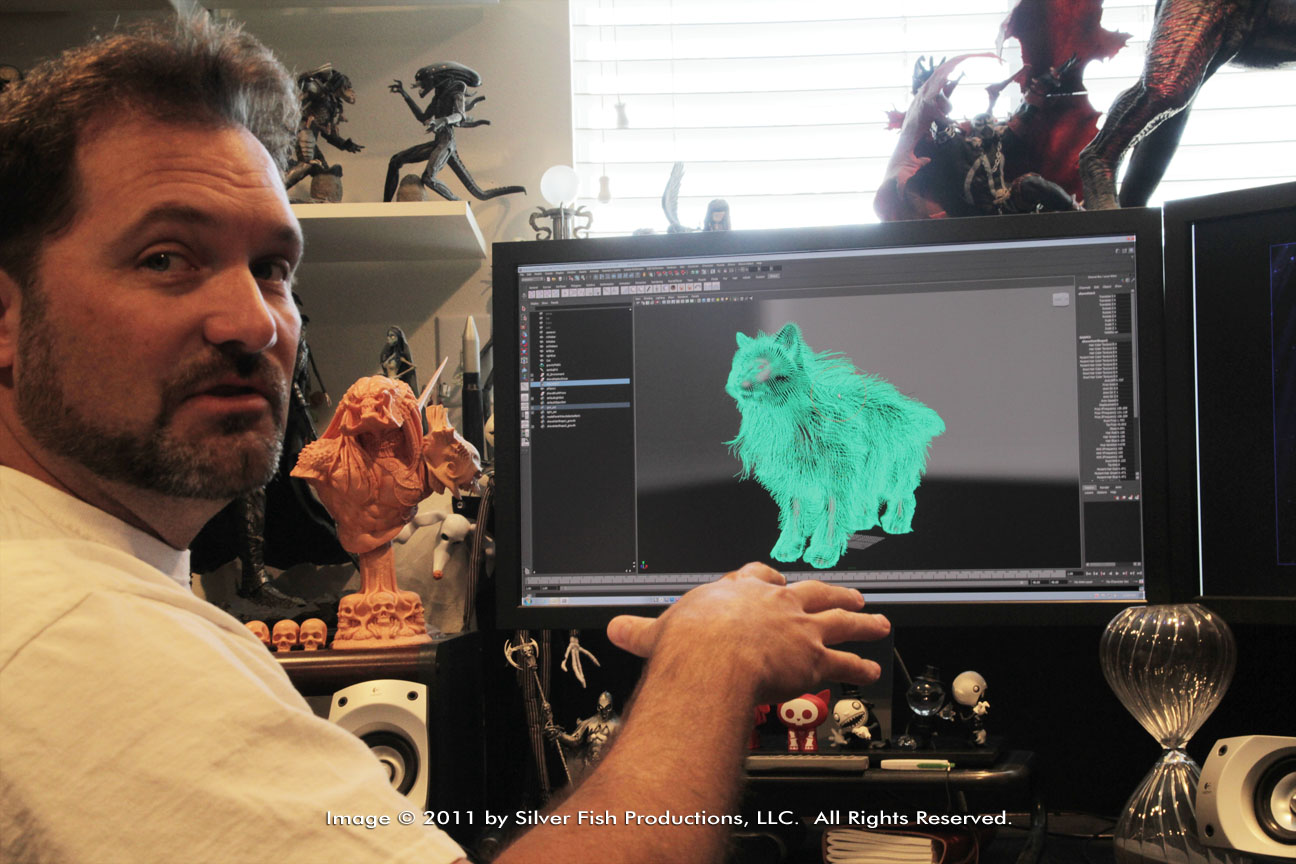 Below you can see the test model with the fur "guide hairs" selected (that's why they look green). There are about 600,000 of them on this guy, and they control the way the computer 'grows' the rest of the literally millions of strands. These guide hairs can be 'groomed' for length, direction, fluffiness/clumpiness, etc.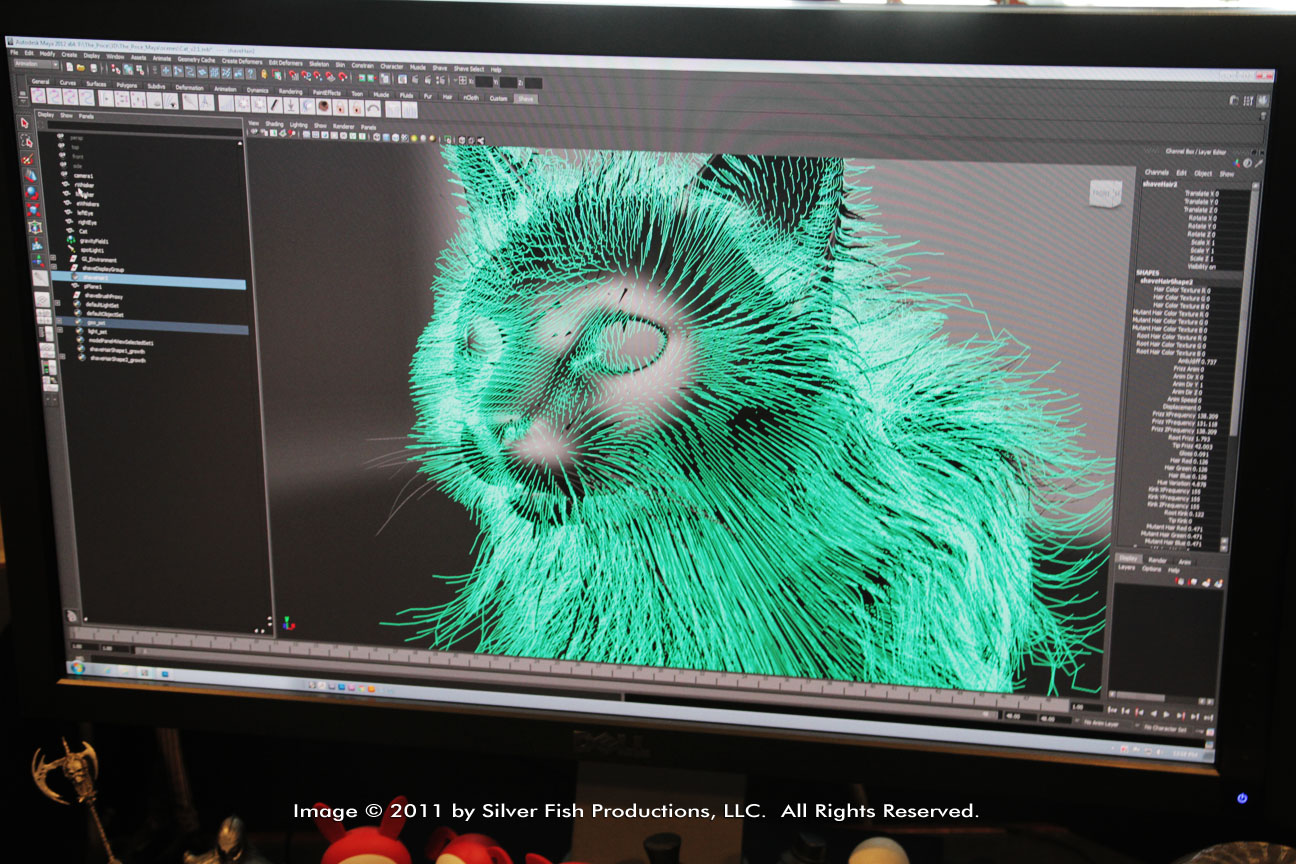 This test render gives a basic idea of how the fur will look.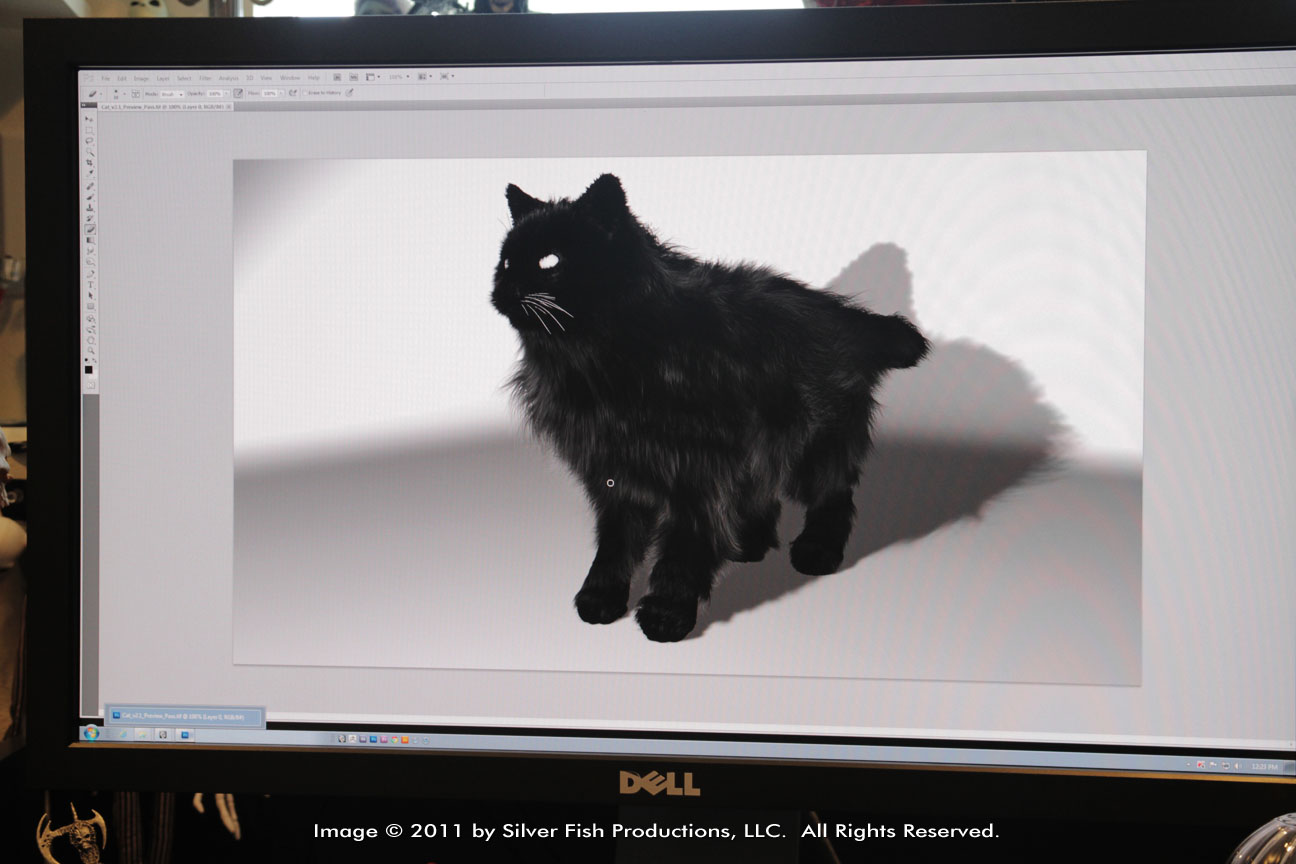 While Christian is delving deep into techniques, Ryan Peterson (my character sculptor & 3D designer) has been hard at work over the last several months producing highly detailed models based on conceptual artist Dave Laub's designs. (You can see my Videoblog featuring some of Dave's work here.)
Here they are discussing a particular area of Ryan's 1st stage devil model.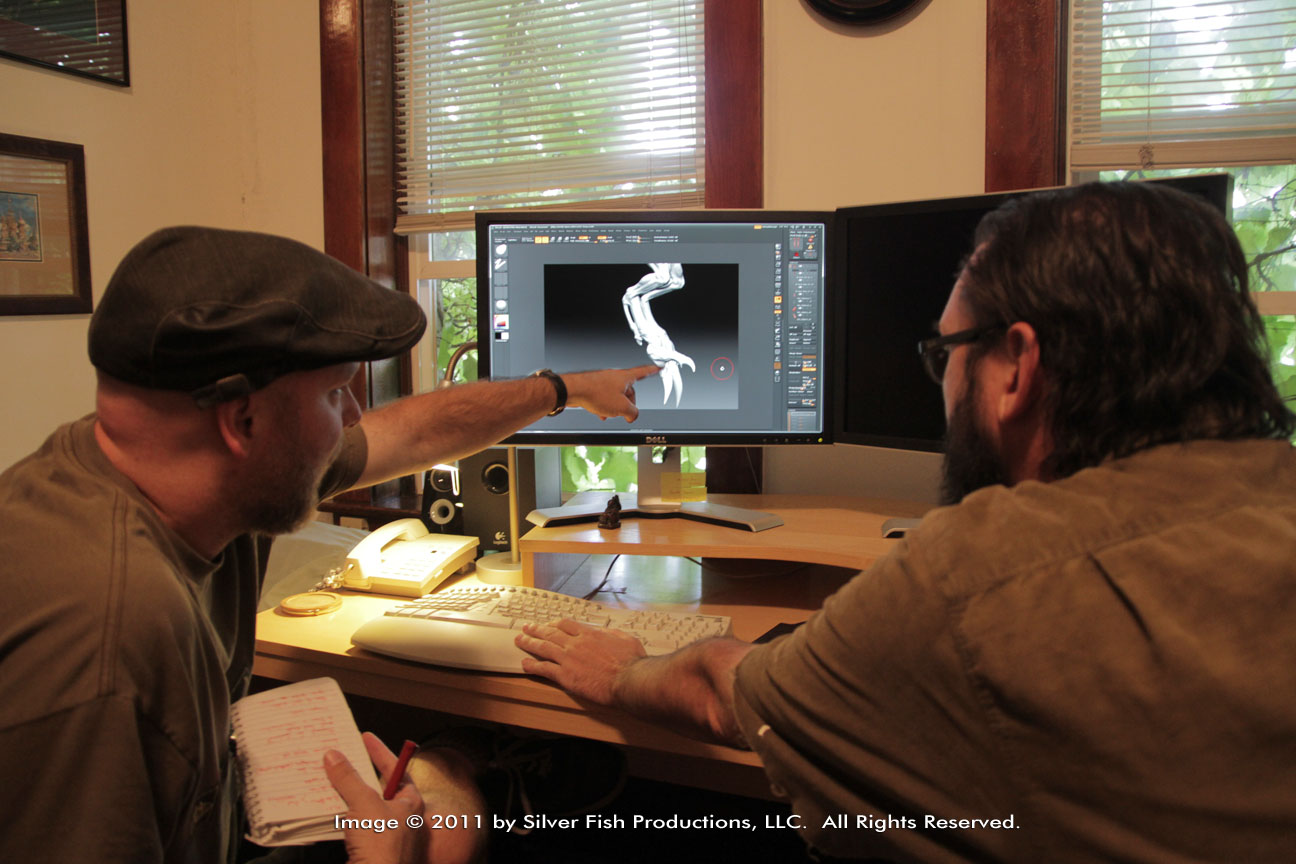 Ryan and his amazing work will be the subject of an upcoming Videoblog, but I wanted to give you a sneak peak (literally over their shoulders) at some of the sheer awesomeness he has been crafting away at: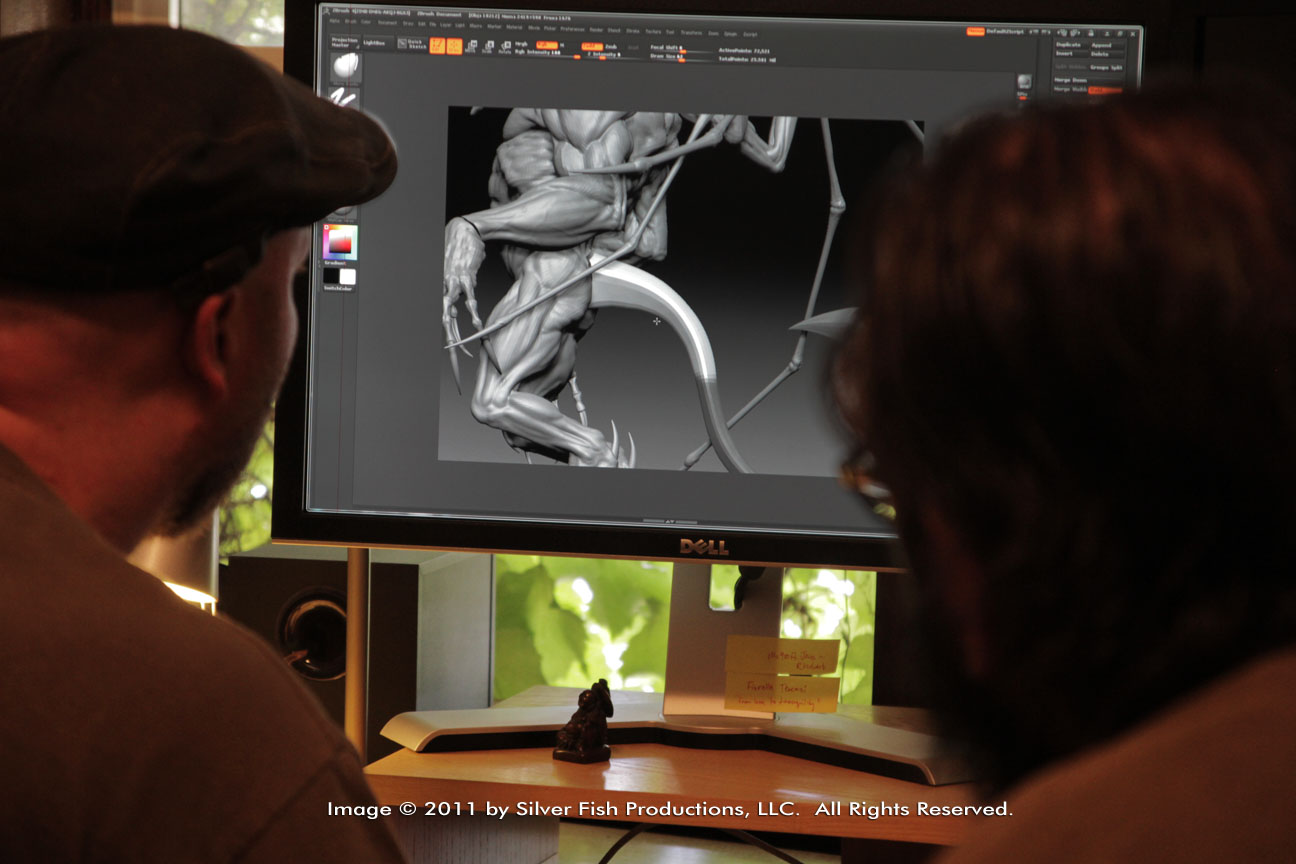 Getting to work with these guys — especially when we are literally in the same room and throwing ideas at each other — has easily been one of the most fulfilling and rewarding creative experiences of my life. They are genuine masters at what they do, and yet have little or no ego as collaborators. Any idea is a ok to share, and that kind of openness is a crucial element for allowing creativity to thrive! More goodies to come soon!