For all of us, 2020 has been upside down, backwards, and totally unexpected in far too many ways.
While we may be reeling from upheaval, confused at so much contradiction and upset by the rampant contention, shining through everything dark and dreary are the positive and hopeful moments that never fail to arrive just in time.
We see that pattern all around us; the warm promise of a fresh spring always follows the harsh, gray oppression of winter. Yet when things are at their bleakest, it feels as though they may never pass.
This reminds me of the moment in The Price where the narrator is thinking through possible causes for the trauma being visited upon the Black Cat each night, and says, "We wondered who he was fighting? Racoons? A rat-tailed, fanged possum?"
Here's how I chose to depict this part of the story when I first created the animatic: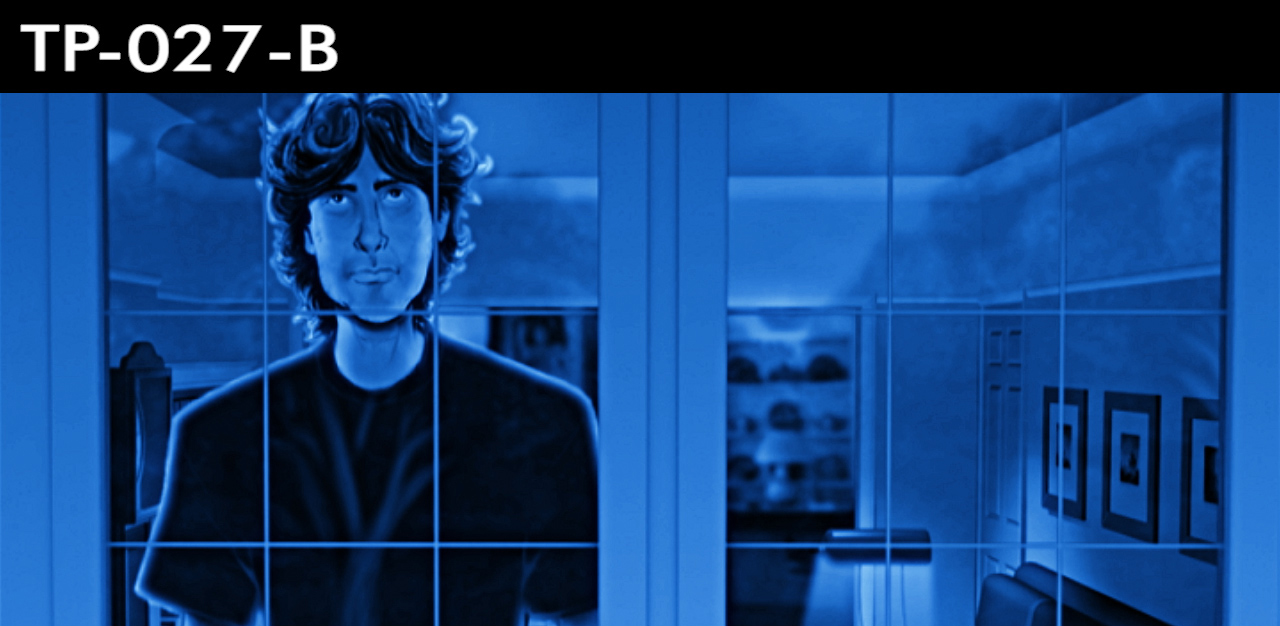 I thought having him look out through his office window as the camera moves in from outside the glass would help convey his concern over whatever external force was causing so much torment for his feline houseguest.
When creating the final images, I decided to add raindrops to the surface of the glass, starting the shot tight on them as they trickle down like tears, and then racking focus to reveal our narrator inside.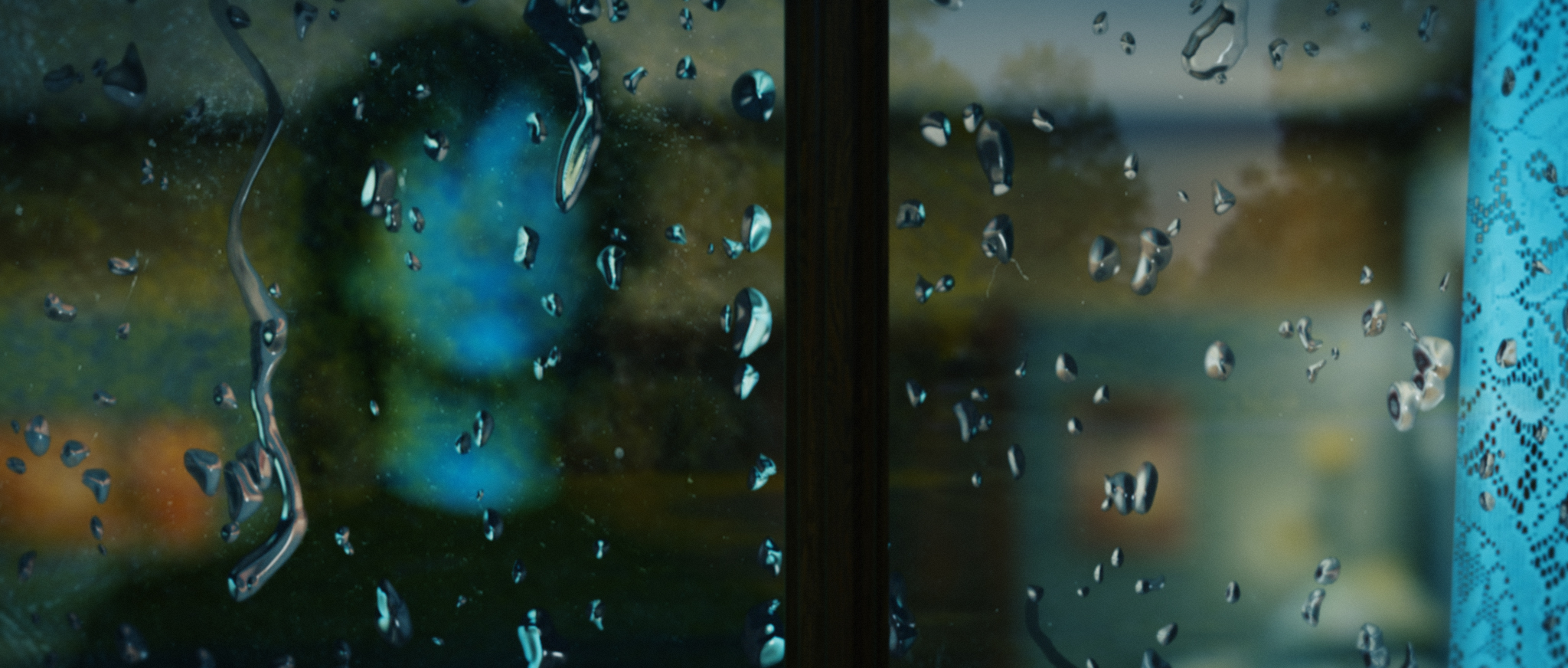 I like the juxtaposition, with the colder lighting outside and the more inviting colors within.
I suppose that is where some of my optimism has come from recently. Despite the grim goings-on in the world around me, the mandate to stay inside has renewed the deep affection and appreciation I feel for my family. The disruption of everyday schedules has led to some unique and unscripted moments that have helped to strengthen our bond, and to value familiar relationships more fully.
My gratitude at the pure generosity of Neil Gaiman (who recently celebrated a birthday) and the persistent positivity of Cat Mihos are lights that keep shining on this project even on my darker days.
As always, I am grateful for the many messages I continue to receive that are brimming with cheerful encouragement and kindness, despite the hyper-extended production timeline of this little film. Even those whose comments have been somewhat less than polite on this point still reflect the care and passion of fans who just want to see this version of Neil Gaiman's beloved story (already)! I thank you for your continued faith and patience, and promise that I am one of those passionate/perturbed people myself!
Stay healthy and safe, and hold your loved ones extra tight; spring is coming.