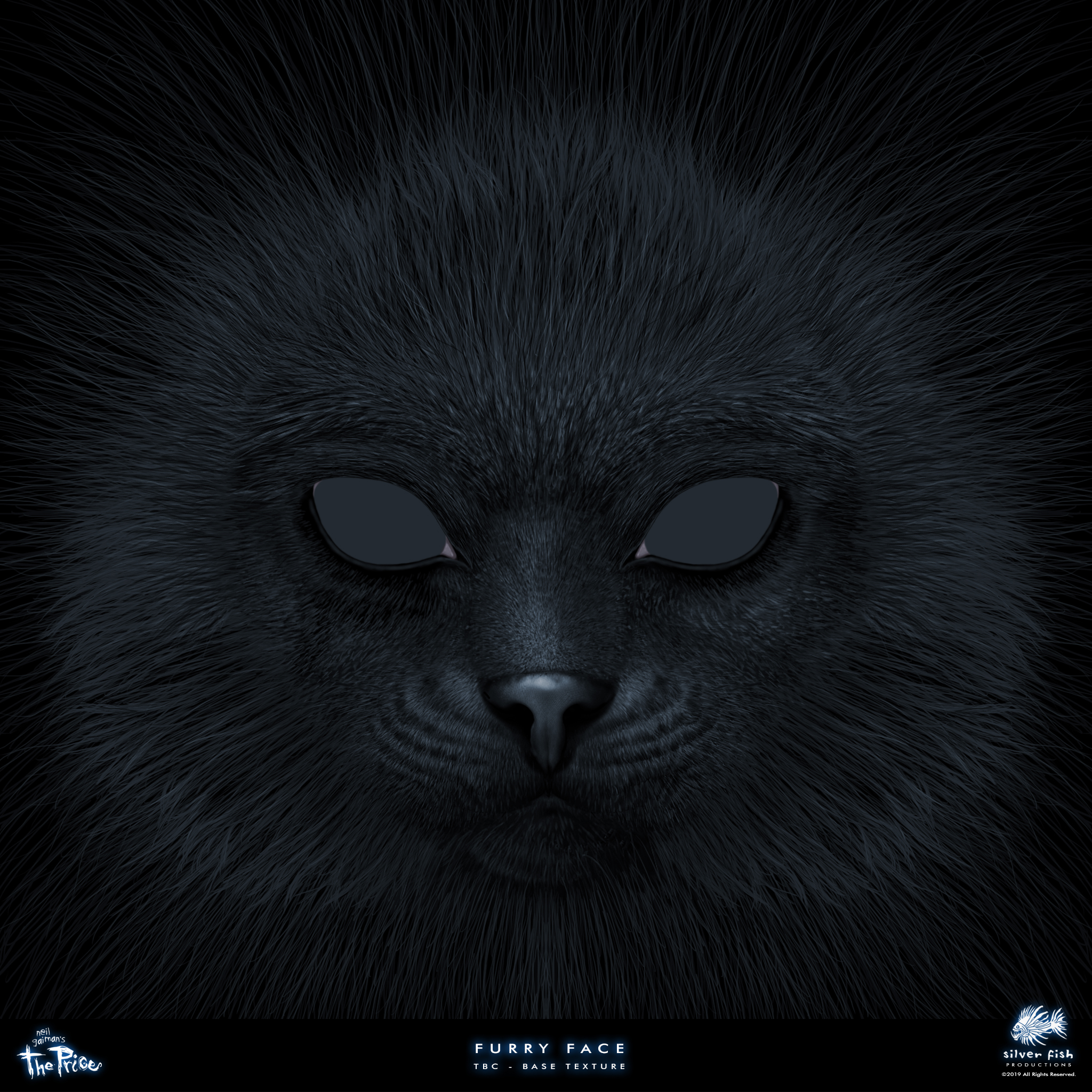 I thought you might enjoy seeing the full size, hand-painted texture map used on the close-up model of The Black Cat. (Click on the image to see it full-size.) There are different layers that can be added to manipulate the look of the fur and to reveal the progressively damaged and wounded state of our hero as he continues to wage his lonely battle throughout the story.
Today happens to be Mr. Neil Gaiman's birthday, which by happy coincidence he shares with my good friend (and sound guru) Rob King. Rob will be helping with the audio design and mix (when we get to that point), and is featured in this production Videoblog, "The Recording of Neil."  He has been a constant source of support and encouragement throughout this project, is a master craftsman and a legitimately great guy!
The first time I met Rob was to direct a voice-over recording session for a video game I was working on. Forgetting to compensate for the different time zone, I arrived at his Sherman Oaks, CA studio from the airport an hour early. Realizing my error before actually knocking, I figured I'd wait on his porch and watch the rest of The Fellowship of the Ring on my laptop. I had barely pushed 'play' when I heard the sound of a door being cautiously opened behind me. To Rob's credit, he appeared unfazed as I began my stammering explanation of who I was and why I was watching Hobbits on his steps, then graciously invited me to step inside; the rest, as they say, is history.
The happiest of birthday wishes to both of you fine gentlemen — may you watch a fantastic movie and eat something truly wicked!