For this week's post (yes, I am going to post something every week from here on out — even if it's just a quick, frustrated blurb or scribbled drawing of some sort), I thought I'd share this image of one of the featured locations in the film: the basement.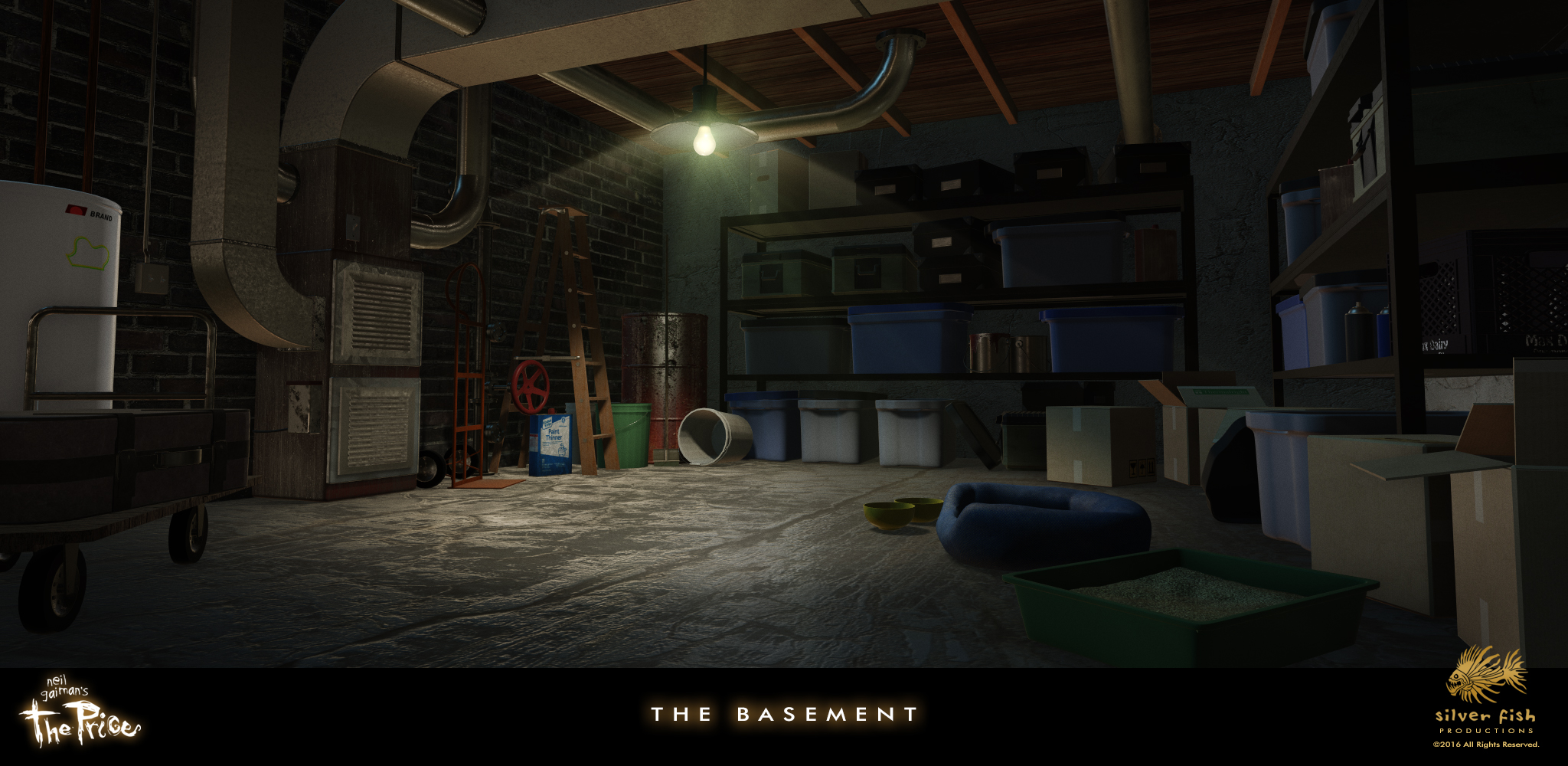 This set was built using some of that new "tech" I was referring to in the last post, which allows me to move objects, lights and camera around in real-time, helping to dial-in an amplified, illustrative feel for The Price. No more waiting (like in the "Old Days") for minutes/hours between adjustments while the computer crunches away — it really is such a huge artistic advantage! To compare, here is an image of the quick 3D set I cobbled together for the animatic: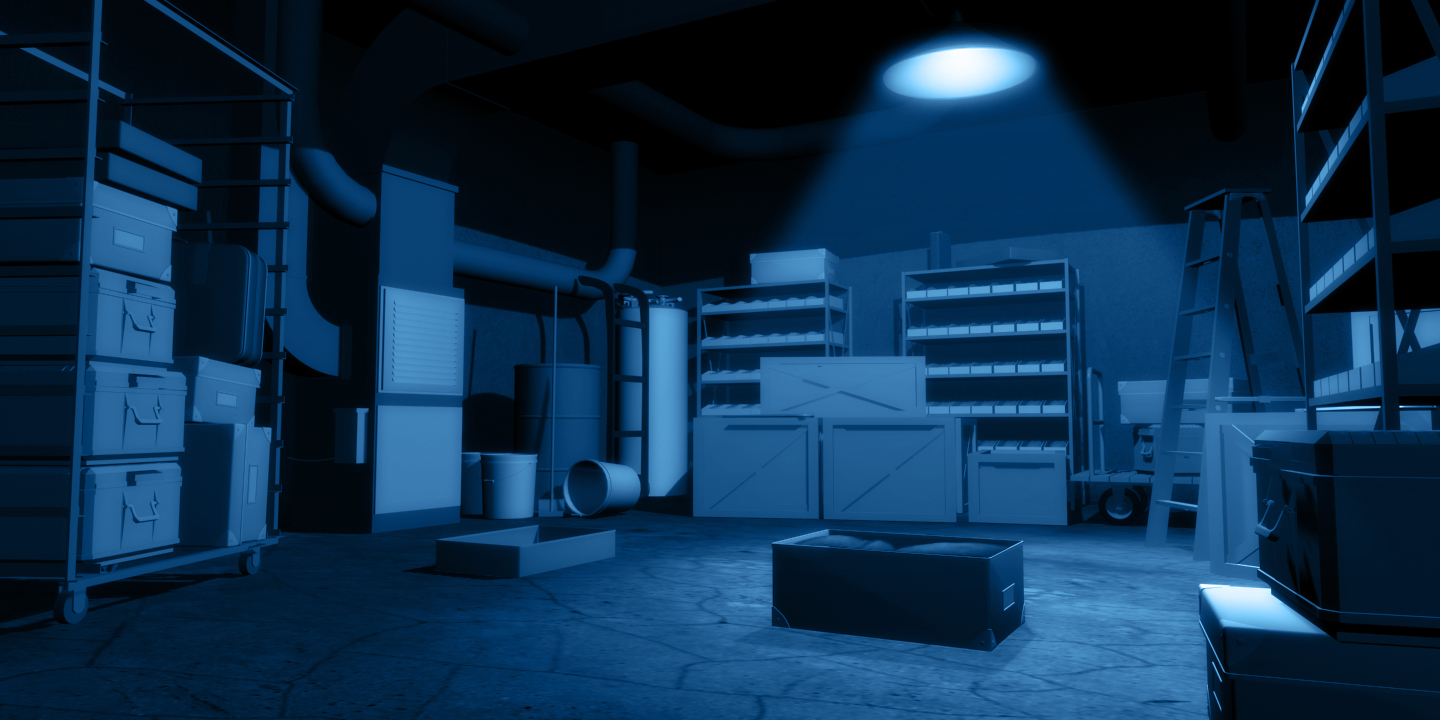 When developing the animatic, I realized this was one of the sets I couldn't just "fake" with a simple image for the background, as I had to generate multiple shots from very different angles. Luckily, these renders were very simple, didn't have any real textures or colors to worry about getting right (as the images were eventually turned monochromatic), and were only meant to get the general idea across. If you look carefully between the two versions, you can see that I've re-purposed some of the same models (although they have been upgraded significantly).
One last thing you may find interesting: to keep from going crazy, I sometimes amuse myself by adding little references to various friends and family members into the background of shots, like the label for this paint thinner can: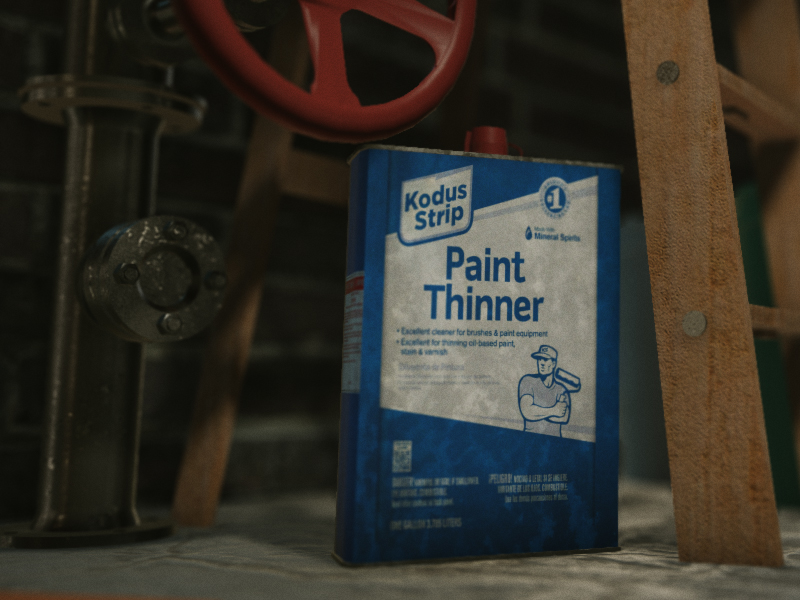 ("Kodus" is a nick-name for one of my sons…and yes, the rest of my kids are watching very closely to make sure they don't get slighted.)
At any rate, I hope you enjoyed this quick peek; have a great week!
PS: For the record, Neil's basement looks nothing like this. It's got a marvelous library, tons of comics, and is both inviting and comfortable in every way; that wouldn't really work too well for the movie — I want my basement scary and mysterious!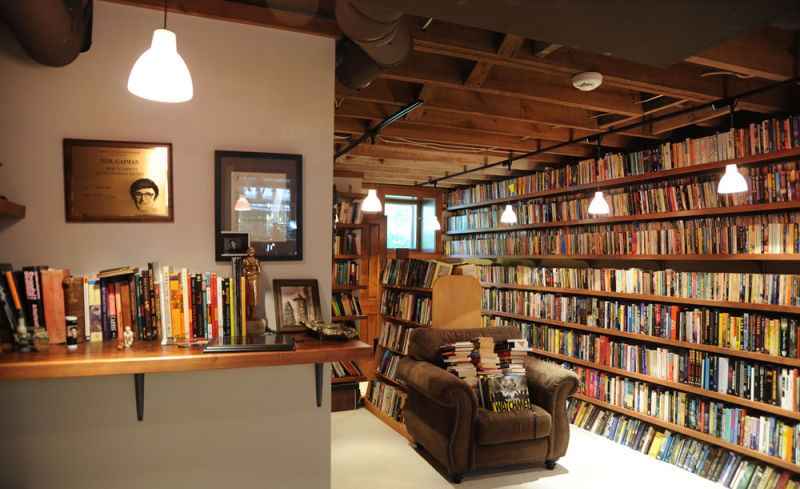 Photo by: Kyle Cassidy