Happy New Year everyone — I hope you are as thrilled and excited for 2011 as I am!!!
Things are once again moving at a rapid pace now that the hustle and bustle of the holidays have passed. Silver Fish Productions, LLC is now officially organized, and the web redesign of www.theprice-movie.com is nearing completion!
Speaking of the holidays, I thought I'd share this great image courtesy of my super-hero obsessed 6 year-old son and one of his talented older sisters. Behold The Joker & Harley Quinn (as 'snow-people'):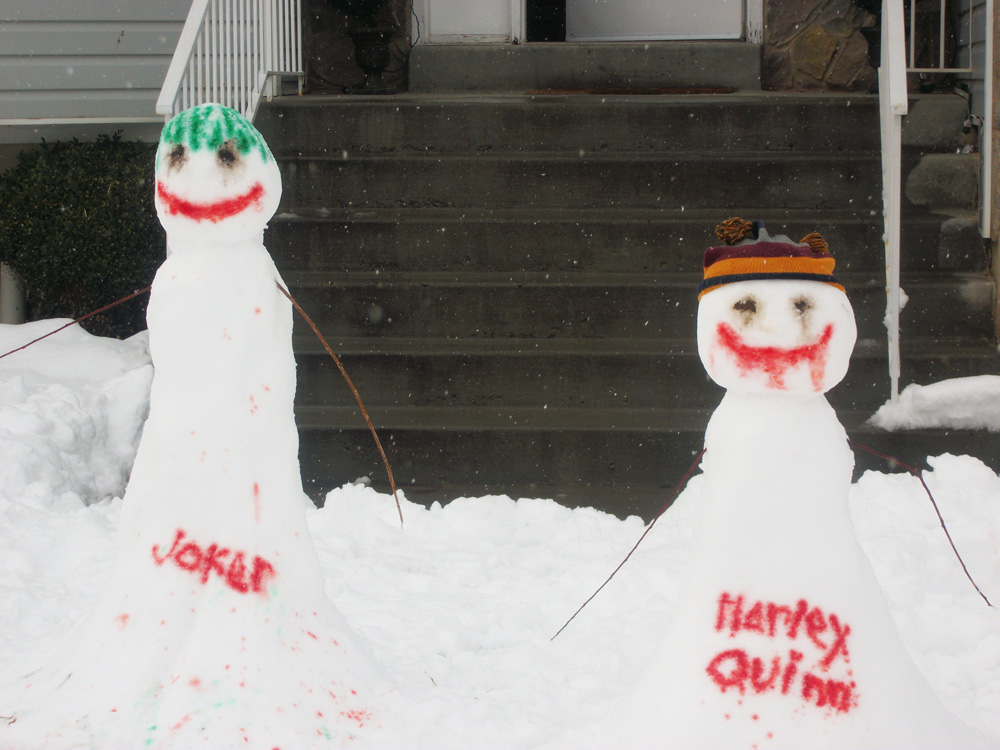 Pretty macabre, right?

Makes me smile … I don't know where on earth they get that inclination from …

Note: on the creative side, they used food coloring for the vivid colors and some muddy stones for the eyes … which after a quick whiff of their hands, they discovered to most definitely not be stones in actual fact, but something of a much more repugnant nature! UGH — although I have to admit their reaction to that disgusting revelation was fall-down funny!!! 😀
Pretty cool to have the freakiest snow-things in the neighborhood, but my kids come by it honestly; here is my jack-o-lantern from this Halloween: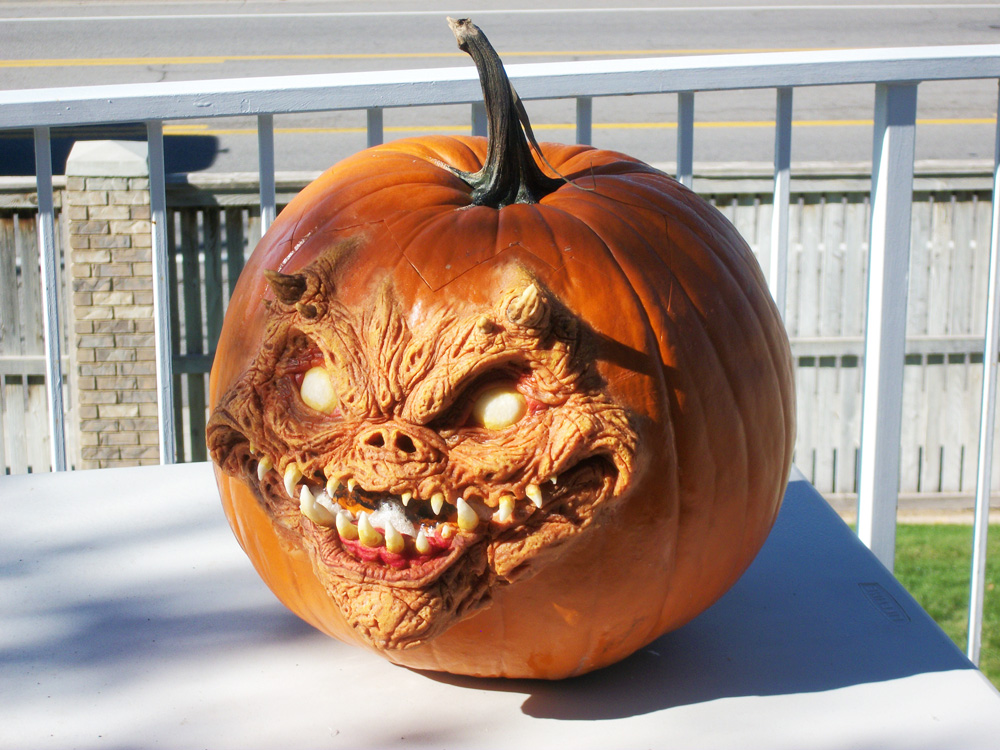 Anyhow, back to The Price … I found this picture and thought it might be of some interest: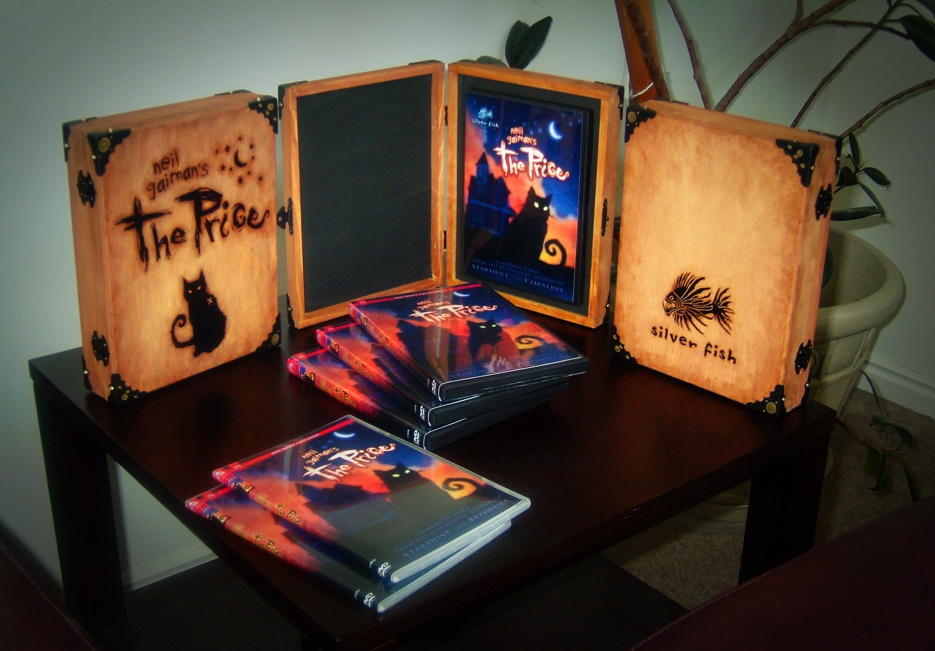 I really wanted to impress Mr. Gaiman once the animatic was finished, and decided to create special wooden presentation boxes to send the DVDs in. I was influenced by stories of how Norman Rockwell would send finished paintings to clients mounted in the heaviest, most impressive frames he could get, insisting it made a much more powerful impression and significantly reduced requests for changes or alterations. I wanted to generate the most impact possible, so I found some cool, blank wooden boxes, bought some funky hinges and hardware (had to paint them black, of course), made some vinyl stickers of the logos and created the weathered paint scheme by hand (with the help of my wonderfully supportive wife, Glynis). I lined them with black foam which held the DVD case snugly inside for its journey to Mr. Neil (and his agent), and sent them off! You may notice a slightly different cover image on the DVD cases themselves; this earlier version was replaced by the more iconic silhouette of The Black Cat that I am currently using.
That's all for now; next time, I'll be featuring my first video-blog installment and taking a look at some of the design work being created for the film, so make sure to check-back! I leave you with a portrait of my own resident expert on the feline persuasion as she enjoys the holidays: our cat Trinity.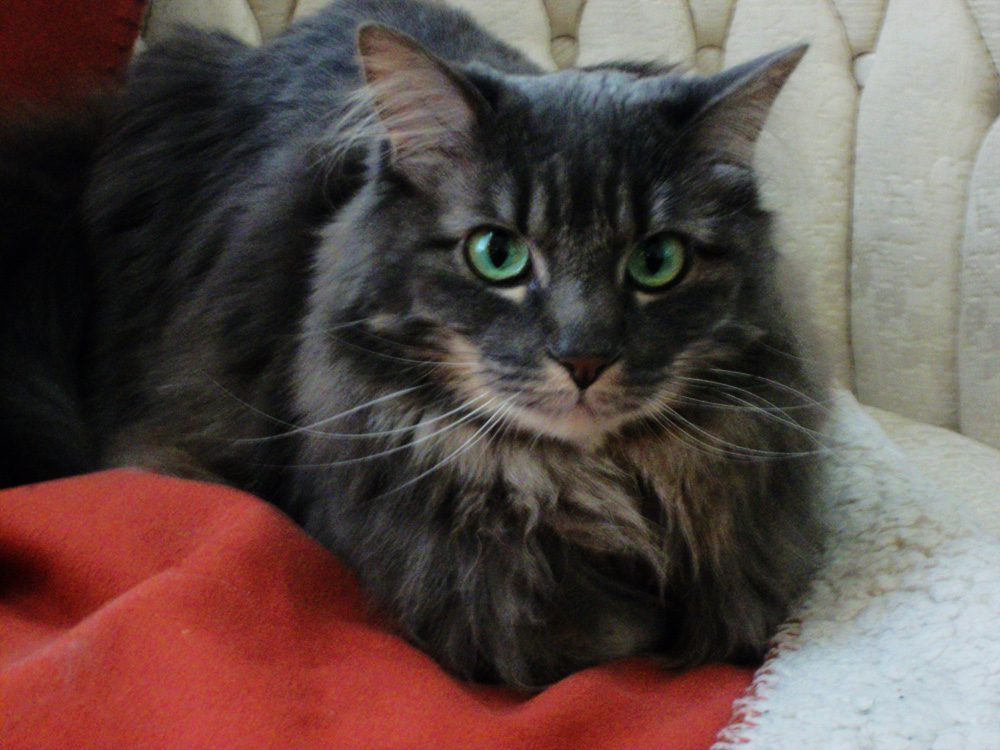 – Christopher