Yes, I know Halloween was yesterday, but I didn't get this post ready in time (big surprise there). I seem to over-complicate things more often than not, so I decided to just write a quick note and add a cool new image to let you know I am still alive, still working away on this little film, and still extremely grateful for the chance to be doing so.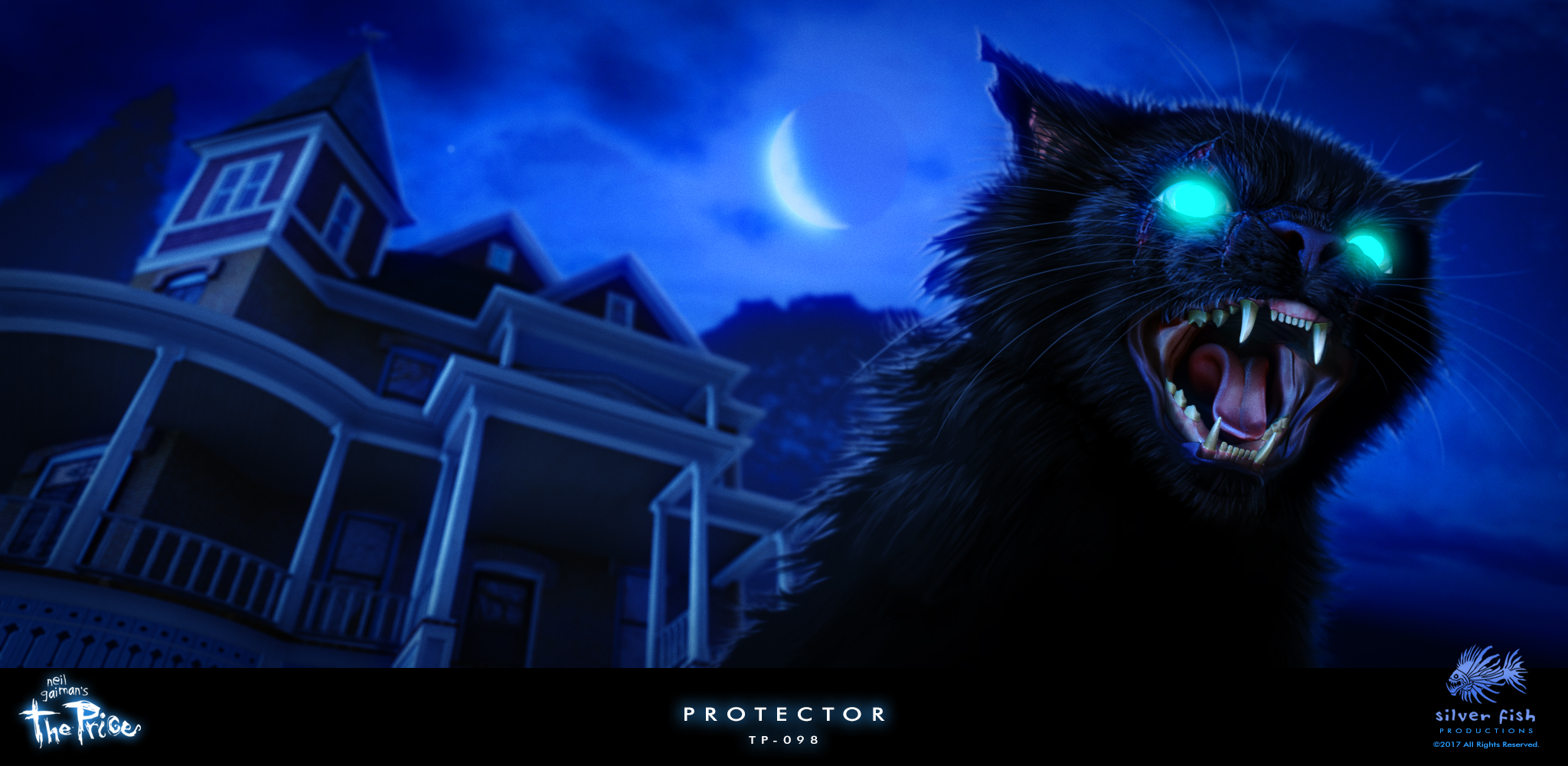 A few weeks ago, I had the unique (if last-minute) opportunity to fill-in for an absent 'break-out session' presenter during a Digital Media department conference held at a local university (UVU). With about 45 minutes warning, I grabbed my laptop and made my way through truly horrendous campus traffic to the large auditorium with only moments to spare. The keynote speaker was cinematographer/DP Munn Powell of Napoleon Dynamite fame (who was thoroughly entertaining and informative); after a brief interlude I was privileged to share with about a hundred students the process of getting started with The Price, including my initial emails with Mr. Gaiman, the Kickstarter campaign, Comic Con, and everything else to this point. I had a wonderful time, and enjoyed talking with several audience members afterward. It seemed to be well-received, as the department chair, Arlen Card (brother to author Orson Scott Card), asked me to come back and do it again for a larger, more diversified group tomorrow morning. (I'll let you know how it goes — hopefully they'll record it, and if they do I will post some of it here.)
My thanks again for all of the kind messages and positive encouragements; they continue to provide a powerful curative for those dark and discouraging thoughts that try to squirm their way into my heart from time to time, and stand as a reminder that there are many others besides myself who haven't lost the faith.