Hey everyone! It's been a few weeks since I last posted, and I'm incredibly excited to finally share some news that's been in the works for awhile: I'll be debuting a brand new cinematic trailer for The Price at the San Diego Comic Con later this month!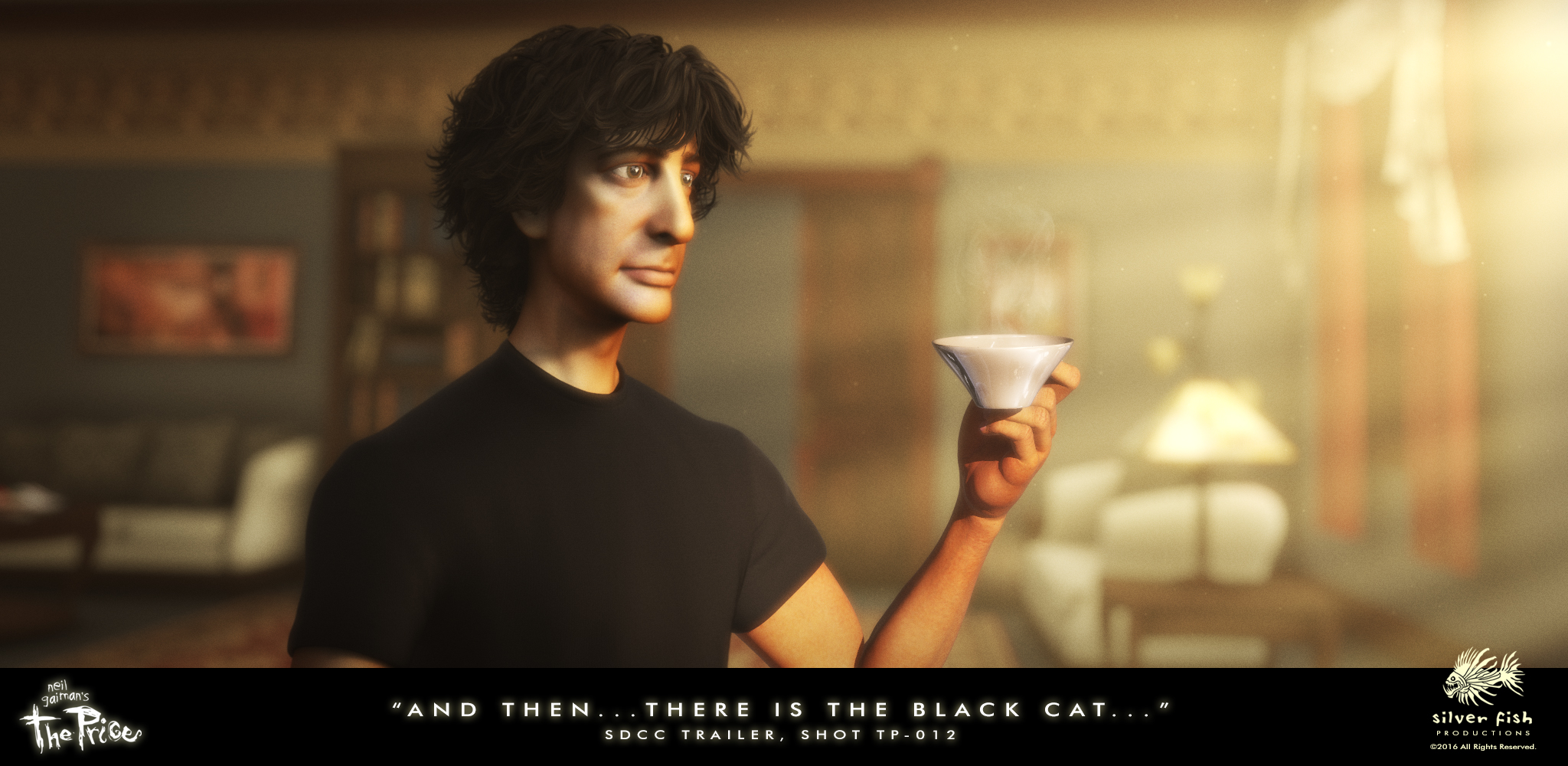 I was asked by Cat Mihos (my wonderful producing partner and Head of Development for Mr. Neil Gaiman) to join a special panel called "Neil Gaiman in Film,"  featuring the new documentary Dream Dangerously and other great art. For those of you who may be attending the Con, here are the details:
Neil Gaiman in Film: Dream Dangerously, The Price, Temple of Art
SDCC, Saturday July 23rd, 8:00-9:00 pm Room 29AB
Patrick Meaney (Grant Morrison: Talking With Gods), Jordan Rennet (She Makes Comics), Cat Mihos (Neverwear), Allan Amato (Slip), Olga Nunes(Temple of Art), Christopher Salmon (The Price), Geoff Notkin(Meteorite Men) and Ethan McQuerrey (The Executive) discuss three different upcoming films featuring Neil Gaiman (Sandman, The Graveyard Book).They will show clips from the films and then have a Q&A session/discussion moderated by Ethan McQuerrey & Geoff Notkin.
Pretty cool, right???!!!
Needless to say, I have been working around the clock, and in addition to The Price, will also be showing the Castle Gaiman mini-doc trailer as well (with some exclusive new interview footage).
Patrick's film, Dream Dangerously is available starting tomorrow on Vimeo, and contains some truly fascinating insights not only into Neil's world, but of the challenges in creating art professionally as well.
I hope to see some of you there, and finally get a chance to express my gratitude in person for helping make this filmmaker's dream come true. And after all, it is Comic Con…who knows what surprises may be in store? 😉