I realize that you may very well be asking yourself, " What's going on here … another post already? And a Videoblog even — has there been a rift in the Time-Space Continuum???"
Well, no, so you can relax.
If there is anything extra-special about today, it's that Ryan Peterson, the character/creature  sculptor & designer for The Price is celebrating his birthday! And since he features so prominently in our next Videoblog, what better day could there be to post it than today?

This one is just loaded with goodies (in fact, I had to take large chunks out while continually stopping myself from adding more), so let's take a look:
I got the very best man for the job, didn't I? And if you'd like to learn more about Ryan and his work, you can check out his blog/portfollio, read this great interview, or you can write him at ryankpeterson2003@yahoo.com … Happy Birthday, Ryan!!!

And one last thing: the doodle I made for National Doodle Day's charity eBay action only has 2 days left (recognize it?)!!!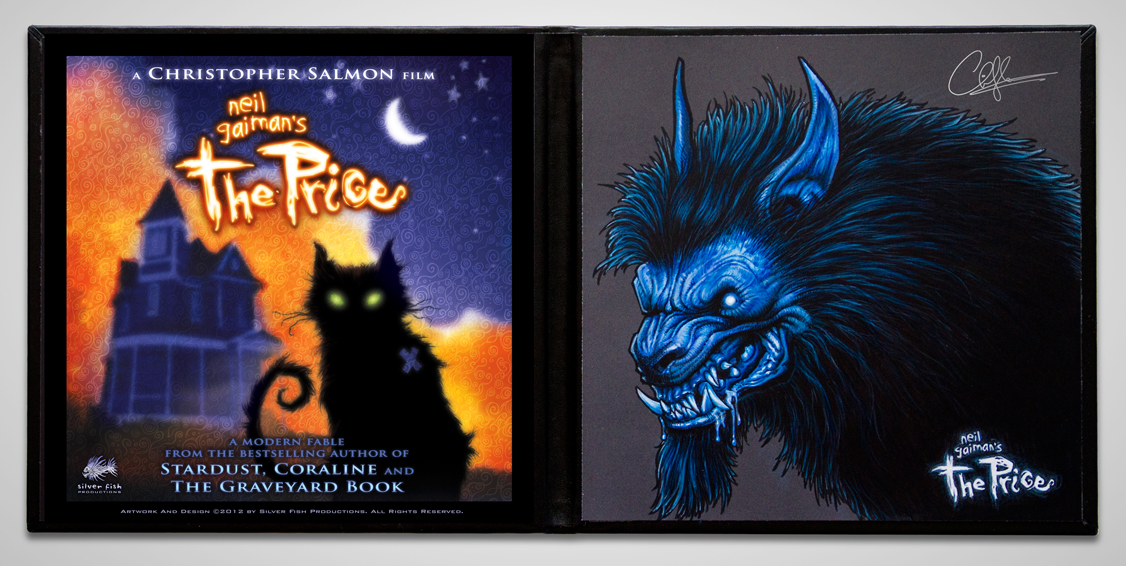 Check it out, along with other celebrity doodles (a term I apply rather loosely to my own piece) by my Co-Producer Cat Mihos and by Mr. Neil Gaiman himself!!!