As part of NF (Neurofibromatosis) Awareness month, celebrity doodles are available for auction on eBay during May. I was asked to contribute a piece, and decided since I'm not much of a celebrity, I'd better contribute something a little more than just a 'doodle,' so here it is: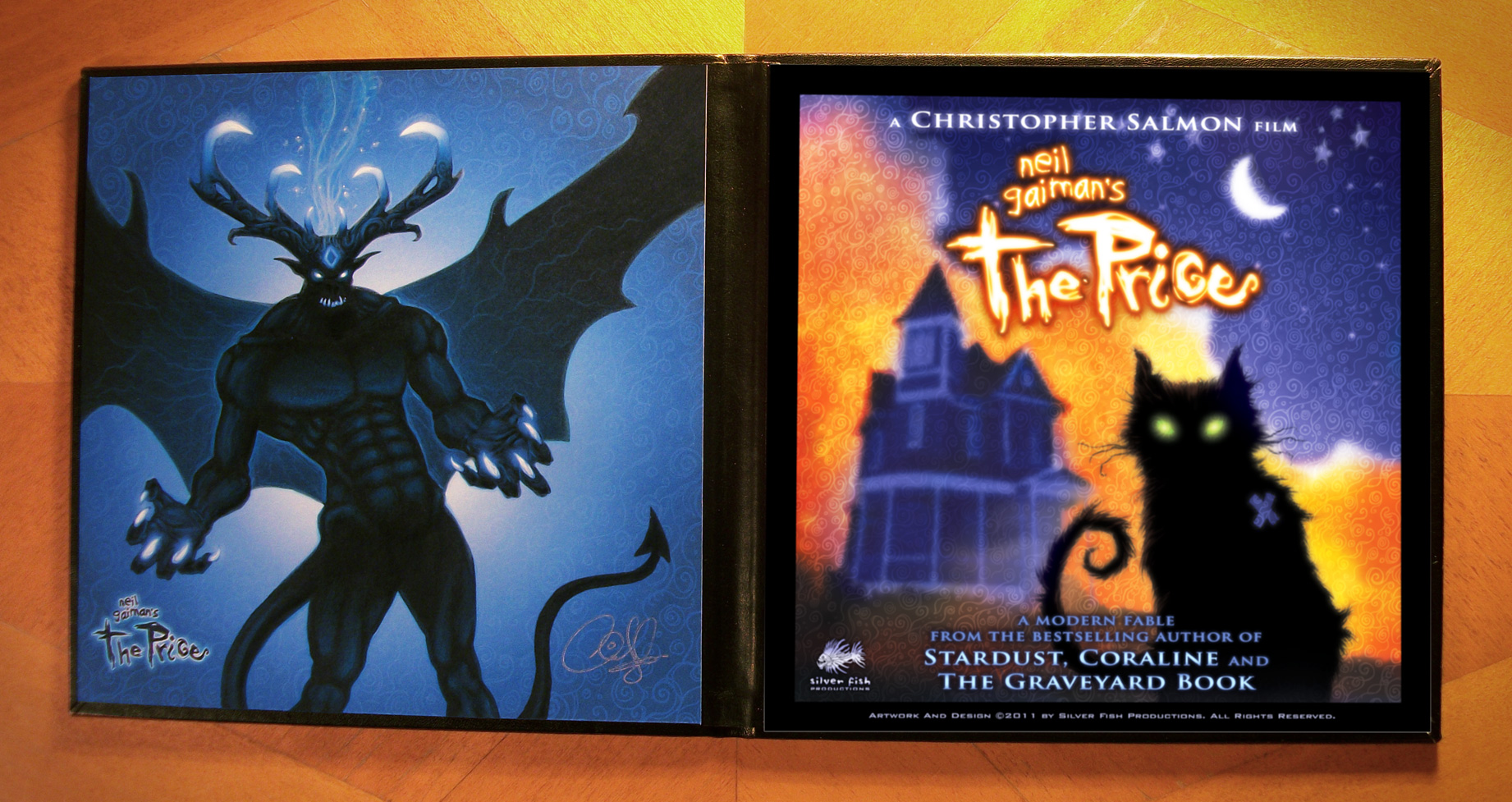 The original illustration and mini poster are mounted in a faux-leather frame/book that opens up, and measures about 9″ x 9″ x .25″ (depth).
Neil Gaiman, Amanda Palmer, and my Co-Producer Cat Mihos have each contributed their own pieces (you can look through all of the 2011 doodles that will be available to bid on by going here). These doodles have a very important aim: the funds they raise will benefit NF, Inc., an organization dedicated to providing support to individuals and families affected by Neurofibromatosis.
I hope you'll take a moment to look at the amazingly diversified imagery that so many people have submitted, and consider donating to this wonderful cause. Bidding on these doodles begins today and runs through the 22nd on eBay. NOTE: I just found out that the auction won't go live today until 3pm (PST), and was sent a link to this video as well: