Wow — things are really starting to move around here; momentum is a very good thing indeed!

I wanted to post a quick update along with some cool images to give you all an idea of what's cooking:
Last week I completed a whirlwind-trip to LA for a couple of highly productive soundtrack 'spotting' sessions with master composer Zain Effendi. Since the score is the one area of creating this film that I have to relinquish the most control of, the precious child I have to hand over to someone else to 'raise' (yeah, a little bit on the melodramatic side, I know … sue me), it has become an enormous matter of trust for me. Spread out over two days, these intensive sessions spent reviewing the animatic multiple times and discussing each scene and nuance in detail with Zain were absolutely critical. Our conversations delved into a wide array of related topics, and we both came away from the experience with a vastly improved sense of one another as creative partners and as friends.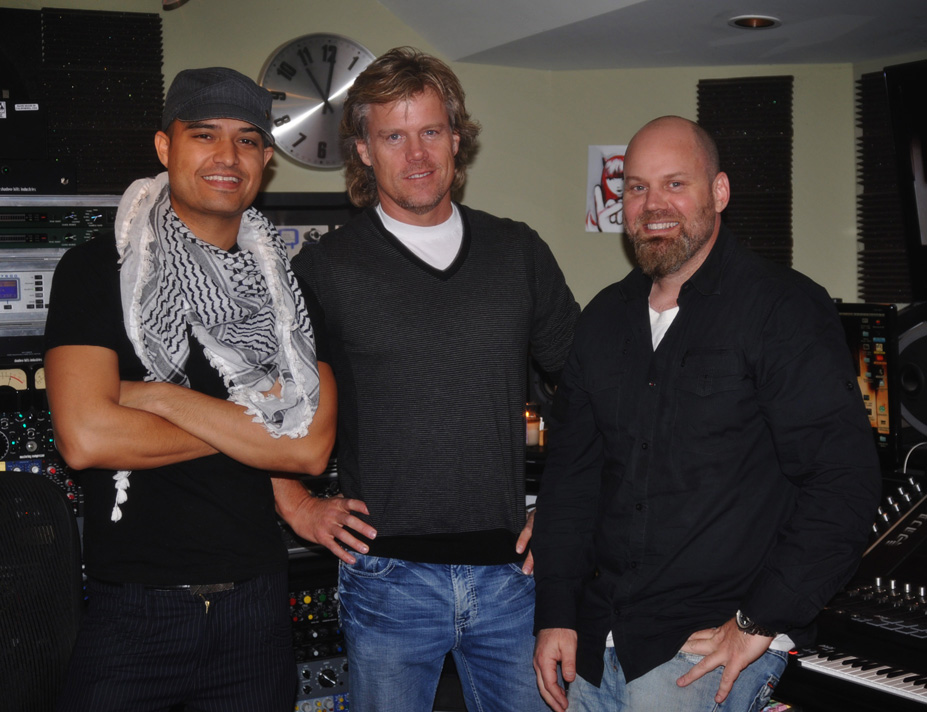 Photo: Cat Mihos
We also had a chance to hang out with Rob King at his amazing facility, Green Street Studios (which you can see featured in The Recording Of Neil video). Rob (whom I've known for going on 8 years now) will be designing the sound for the film, a variegated task that includes mixing music, dubbing sound effects and recording performers. Weaving all of these elements together will produce the sonic tapestry for The Price, which in itself will be as responsible for helping to properly tell the story as any visual element.
Speaking of visuals, here are a couple of tests I thought you might find intriguing: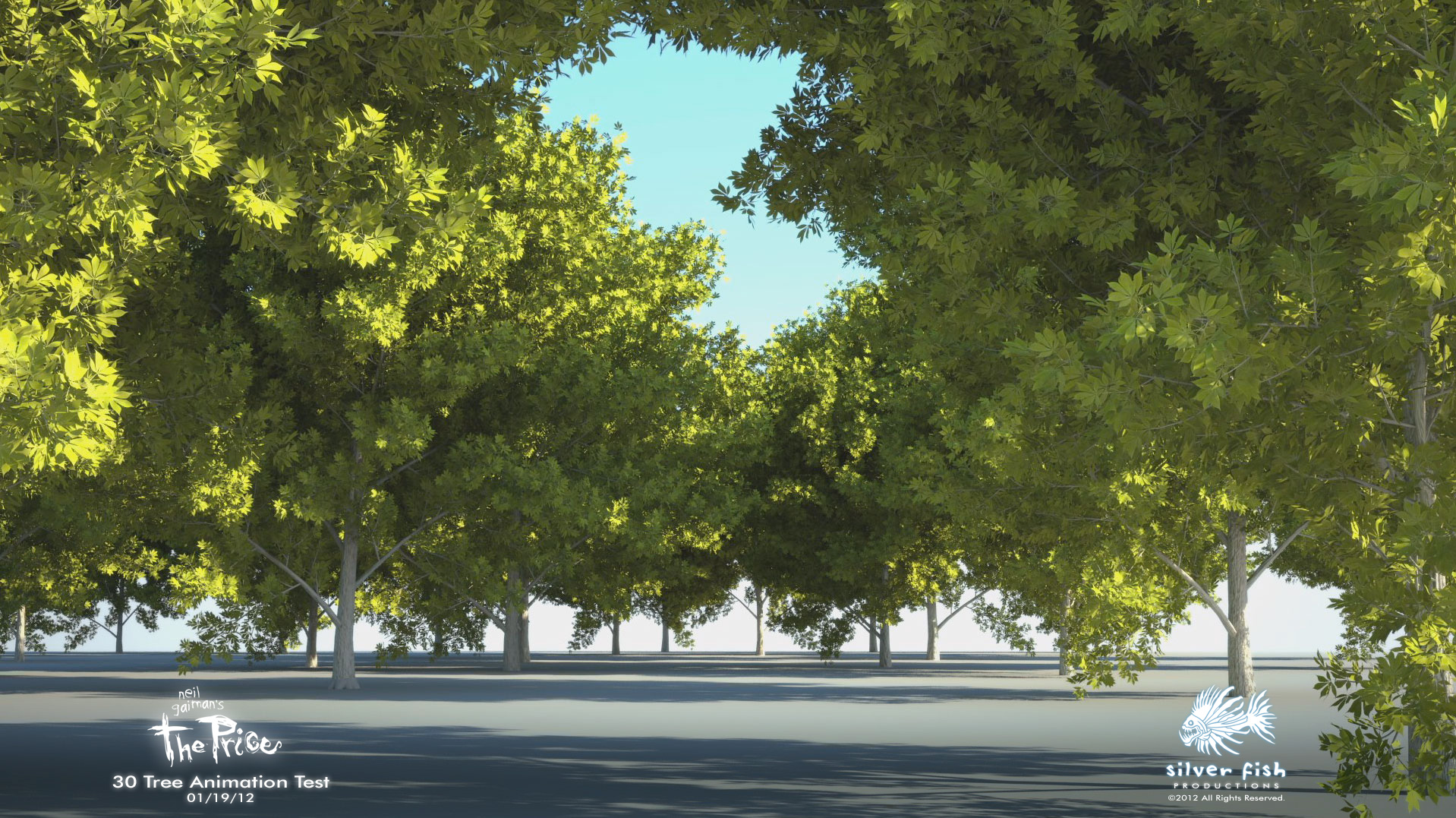 This frame is from an animation test utilizing the same base animation throughout a grove of 30 trees! Finding a way to create complex animations with a relatively small time/equipment footprint is a key goal for my Tech Director, Christian Perry.

He created these renders of the texture-mapped leaves from a red maple model, and it looks just like the ones from the massive tree that dominates the front yard of the Gaiman property. (While both images are made from the same model, the one on the right has translucency, allowing light to partially pass through and illuminate the geometry in a more complex way; although beautiful, it takes a lot more time and processing power to create.) While both seem photo-real, I am leaning towards the less realistic (yet more 'illustrative') look of the leaves from the animation test. To borrow/paraphrase from the genius of Pixar's John Lassiter, I want the world of The Price to look believable, but not realistic (in a literal way); does that make sense?
And this is a quick test render of the preliminary build of the legendary front porch, where so much of our little story transpires (being modeled by extraordinary artist and good friend Todd Sheridan). I still cannot convey what it felt like to actually stand (and sit, and lay down upon) the wooden boards of that porch. Even the wood itself was striking — just look at the photo below!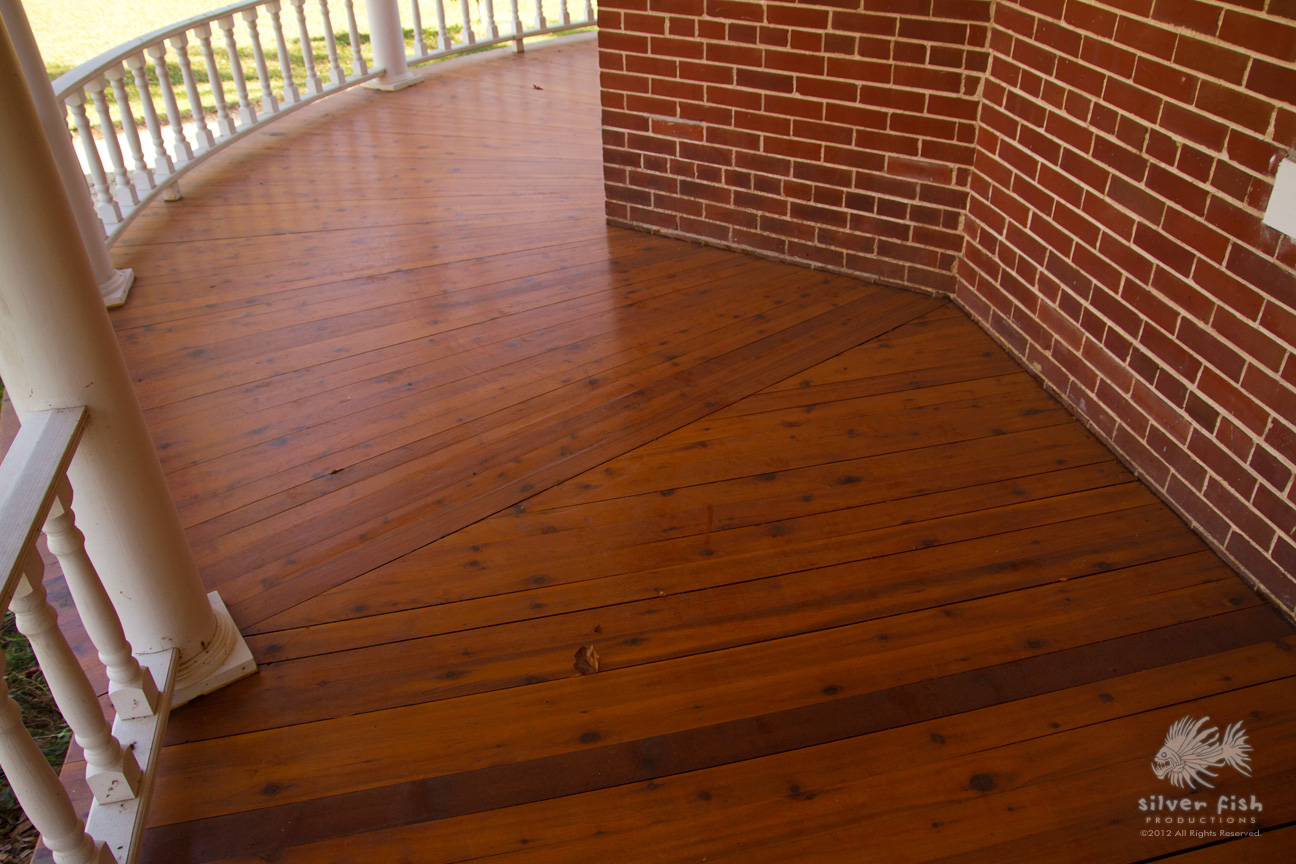 Producer Extraordinaire Cat Mihos continues to help me connect the dots while monitoring our progress and investigating the film festival scene; in addition, she keeps me in the loop with exciting news from several developing projects (!!!) and even got me to sign a few of the 1-sheet posters from the Kickstarter campaign for promotional purposes. (For the record, I felt like a dork despite Cat's admonishment to "get used to it!")
Photo by: Cat Mihos
With everyone in town for the Sundance Film Festival this week,  my team is cranking hard to help me get all of the pieces together so I can push this beast over the finish line and be up in Park City this time next year!!! And here's one last image that perfectly illustrates the length of the long road ahead that yet remains: