It's been an awfully long time — yet again — since I've updated all of you on the progress of The Price. Things have been moving forward at a truly glacial pace, and I have been plagued with guilt at every encouraging email I've received, innocently (yet, inevitably) asking, "How's it going?"
Despite the numerous times I've felt prompted to post some little blurb of news, I've found that instead I continue to postpone writing anything here until something more notable has actually happened …
… and then somehow, 4 months have flown past!
So, I'm throwing my apprehensions to the wind, and offer up the following in hopes that you will realize that, yes, both The Price and I are still alive and fighting everyday to make some kind of progress towards the finish line!

Now, about those "Bad Hair Days:"
Let me just say that when you look at the closing credits of an animated movie and watch the cascade of names that roll past under the header "Hair Team" … well, there's a good reason for that endless procession: getting a computer to "make" hair is really, REALLY difficult!!! One of the primary hold-ups in our production has been creating decent hair — and since both of our protagonists have rather copious amounts of it, I'm sure you can appreciate the significance!
"But wait-a-minute,"  I can hear someone exclaiming, "you already posted a picture with hair; what was wrong with that?"
You mean this?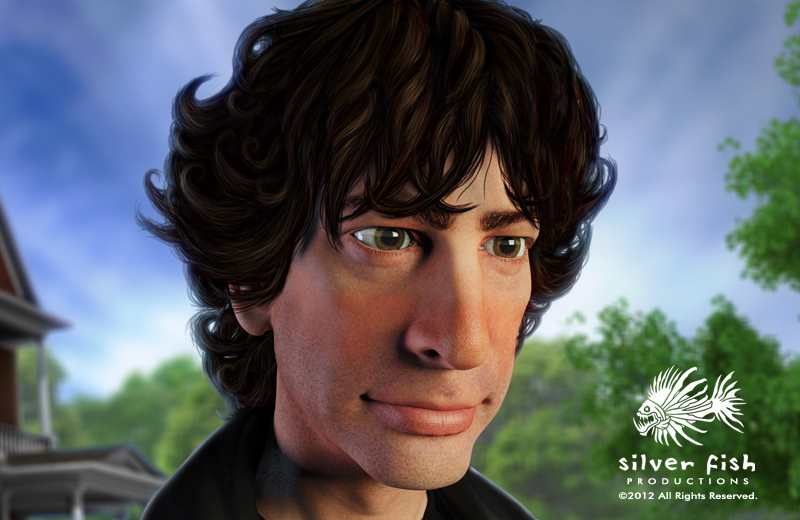 Let me explain: the 3D Sculptor/Designer of the characters (Ryan Peterson) and I had originally wanted the hair to be somewhat stylized, and so he sculpted the hair into the initial "Neil" model. While the forms were terrific, we couldn't get the color and texture to look enough like hair, and found it was detracting from the overall look. For the image posted above, I had to laboriously paint each of the hairs on top of the shapes already there, and although it looks okay for this one shot, there is no way for me to use a similar technique for every shot in the film!
That lead us to using 3D hair systems (which, although they have been around awhile now, are still notoriously difficult to work with). After much trial and error, we've gotten most of the bugs worked-out, but I thought you might get a kick out of some of these not-quite-successful experiments: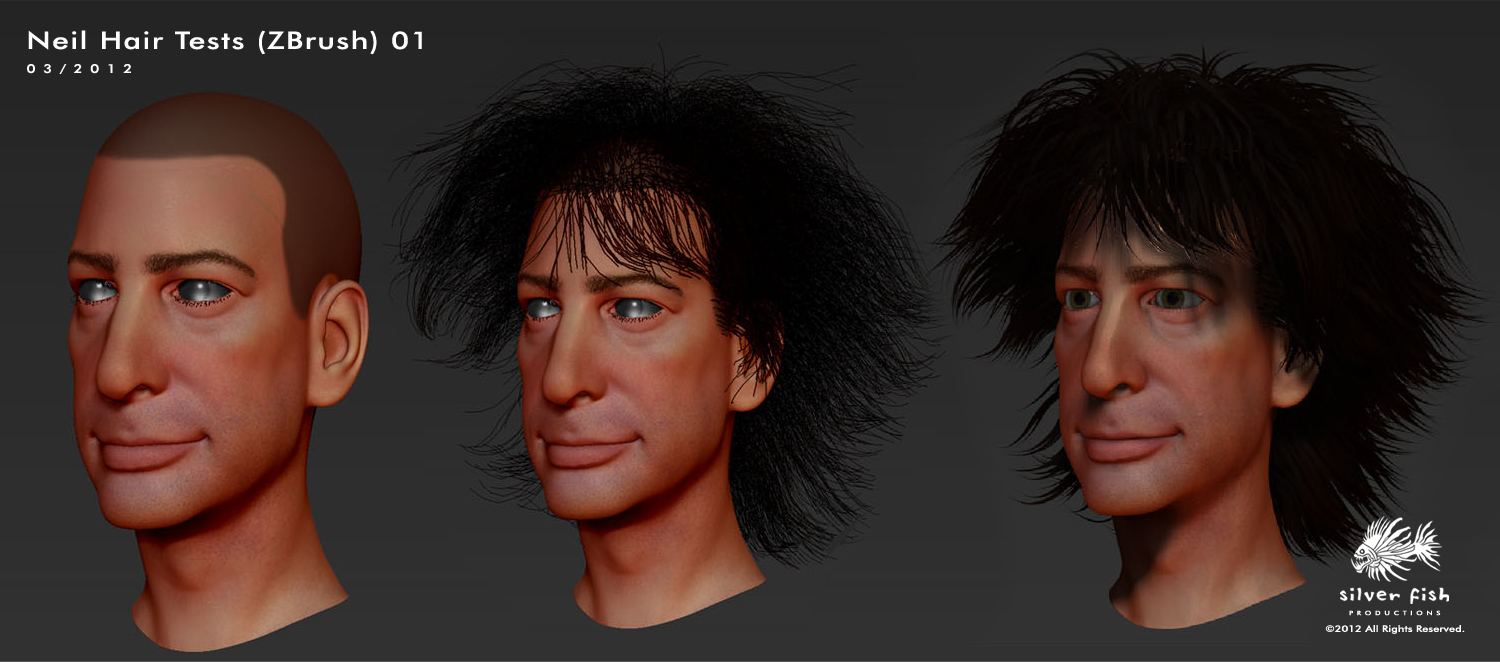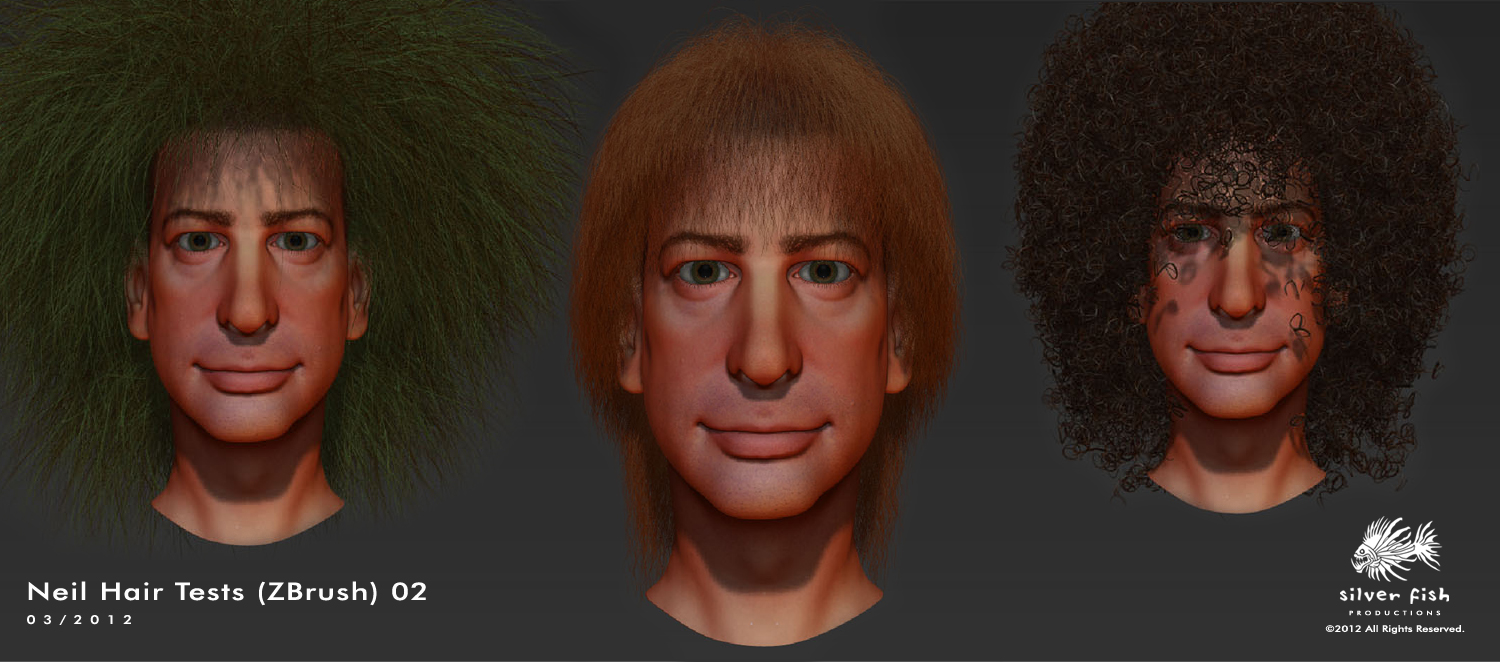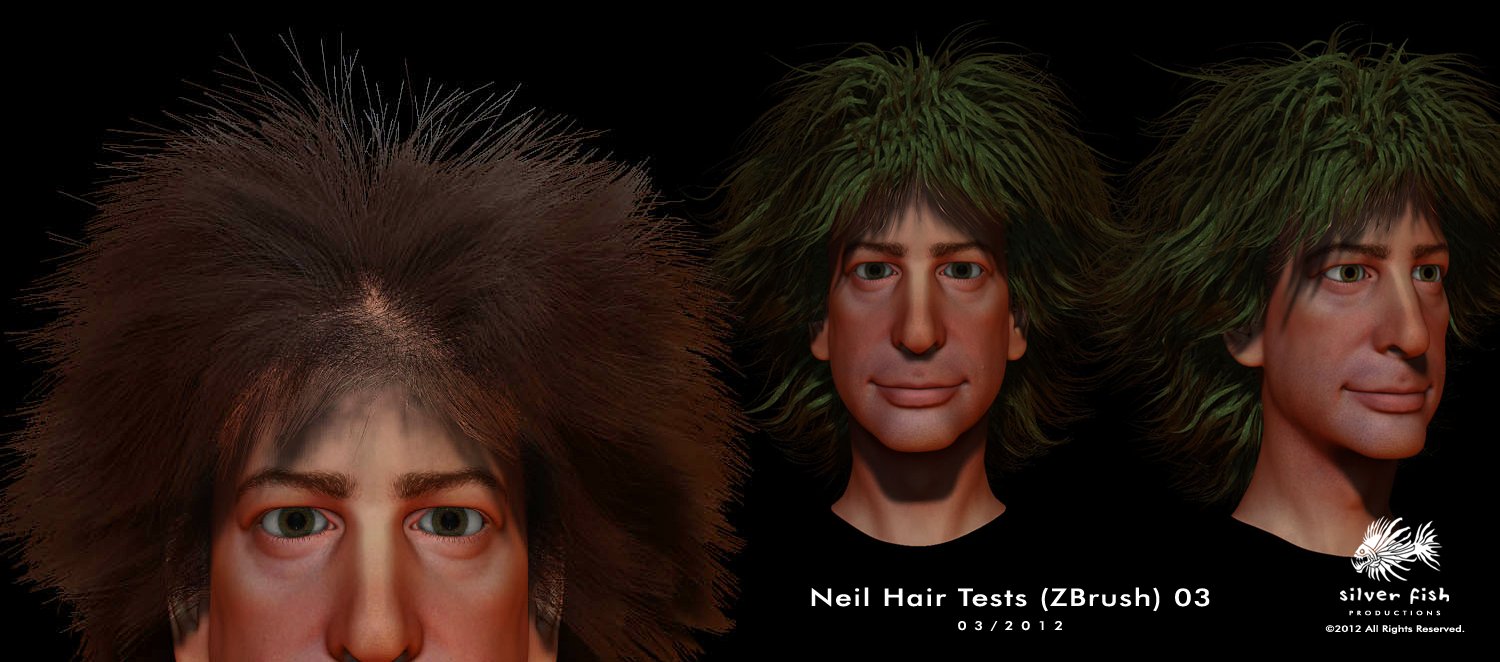 Pretty crazy, right? And I know what you're thinking: what's with the green? Well, Ryan was trying different presets in ZBrush, an absolutely amazing digital sculpting program that recently added a tool called "Fiber Mesh" to their arsenal. The green "hair" pictured above is actually the "grass" preset, and although we weren't considering using the actual color (which is easily changed), we were liking the clumpy, more stylized look (as opposed to Captain Frizz-Head over on the left).

We finally started to get somewhere we liked with this version: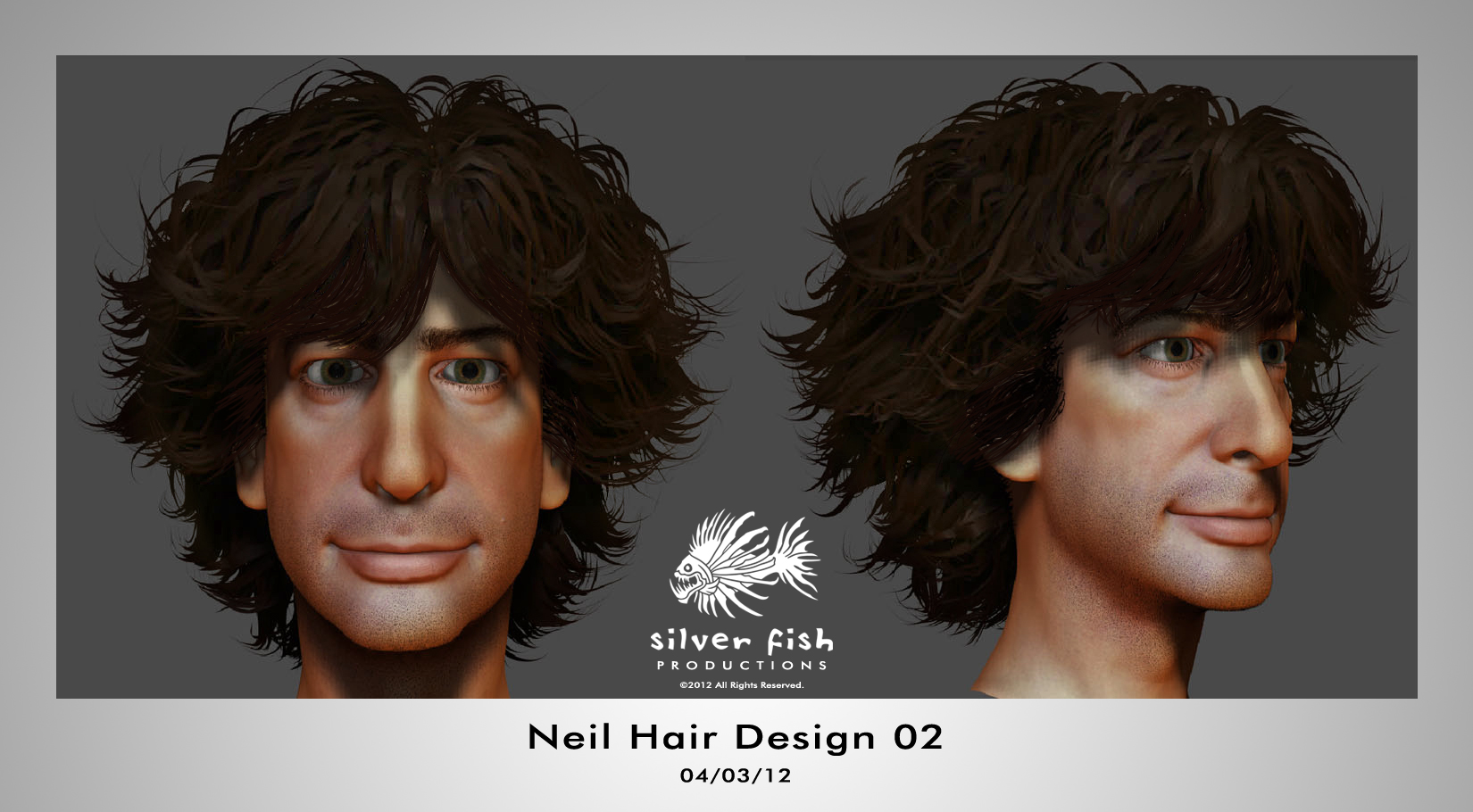 From here, we had our resident Zbrush guru Michael Hoopes generate a test render: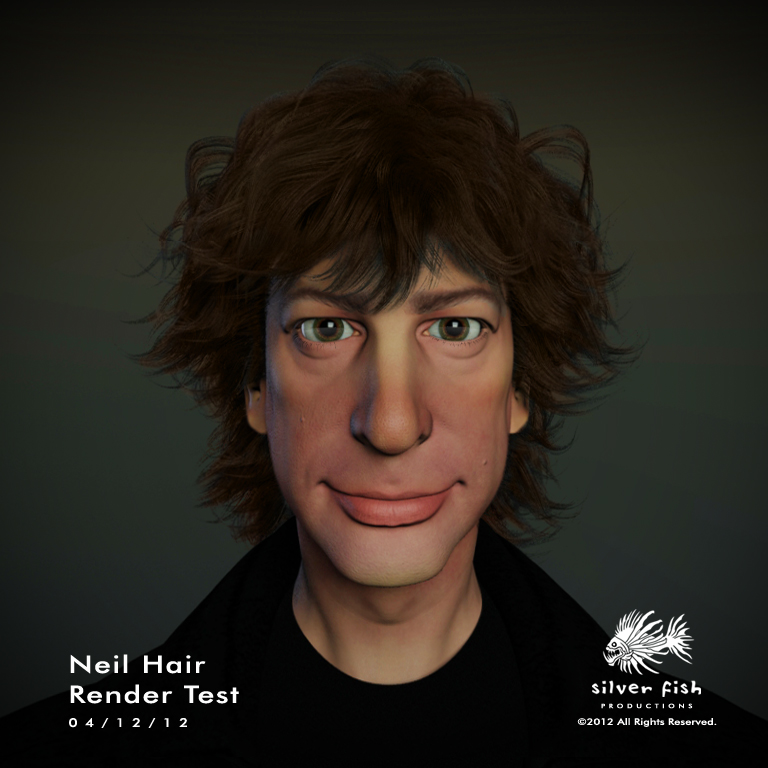 And although the camera used here distorted the facial proportions a bit, the hair is actually starting to look like … hair!!!
Rest assured that the final look will be worth the wait, and know that my little team of warriors and I still have an awfully long way to go until we get to Mordor & actually kick-down those Black Gates … but the end is in sight!!!