For some time, I have wanted to get (a lot) better at sharing some of the ups and downs of production in a more spontaneous way. After exulting in a triumphal moment with my wife Glynis and detailing the various obstacles I had to overcome to get there, she suggested making a brief video so I could do the same with all of you. As one who has learned by sad experience the peril of not heeding a spouse's wise words … well, here it is:
And for those of you who may want to take a closer look at the set I refer to during the video, here is a render: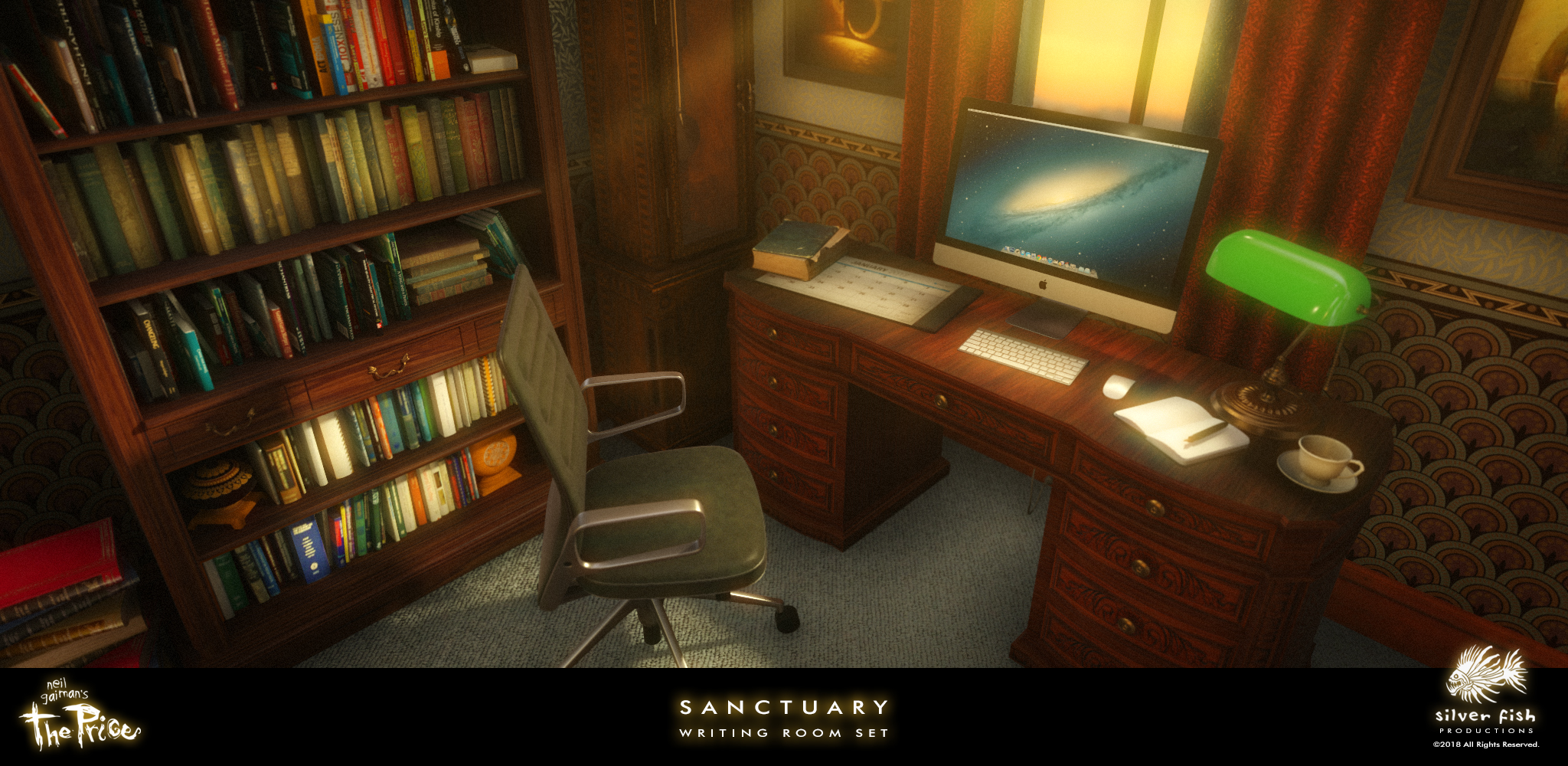 Now imagine the same scene without all those books … not even remotely close to the real thing (trust me), nor would it be the right thing. All of the many 'props' required to dress the set are searched and selected with care; look at how the items on the desktop convey information about the character who spends so much time here:
From the tea cup and fountain pen to the contrast of using both a note book and a computer, all of these details help tell the story. That's all for now; I hope you enjoyed my little rant and quick peek under the hood!