Hello everyone! Again: my apologies for the vast stretch of 'nothingness' between posts, but much has happened, so let's get to it!!!
Photo by: Cat Mihos
About two weeks ago, I got a chance to fulfill a dream that had been percolating-away in my brain since first beginning work on the film version of Neil Gaiman's The Price way back in 2005: to visit with the author at his wondrous home and film an exclusive interview with him as a behind-the-scenes featurette for the BluRay/DVD. Well, I was finally able to do just that, and got much, much more than I could've possibly imagined!
The entire trip was made possible by Cat Mihos, my most excellent Co-Producer & Mr. Gaiman's assistant extraordinaire. Brimming with excitement, I packed up all of my camera equipment and drove off to Salt Lake International on a sunny October afternoon … where  I almost blew the entire adventure before it even began by missing my flight — literally by about 30 seconds (I've never done that before, and never plan on doing it again)!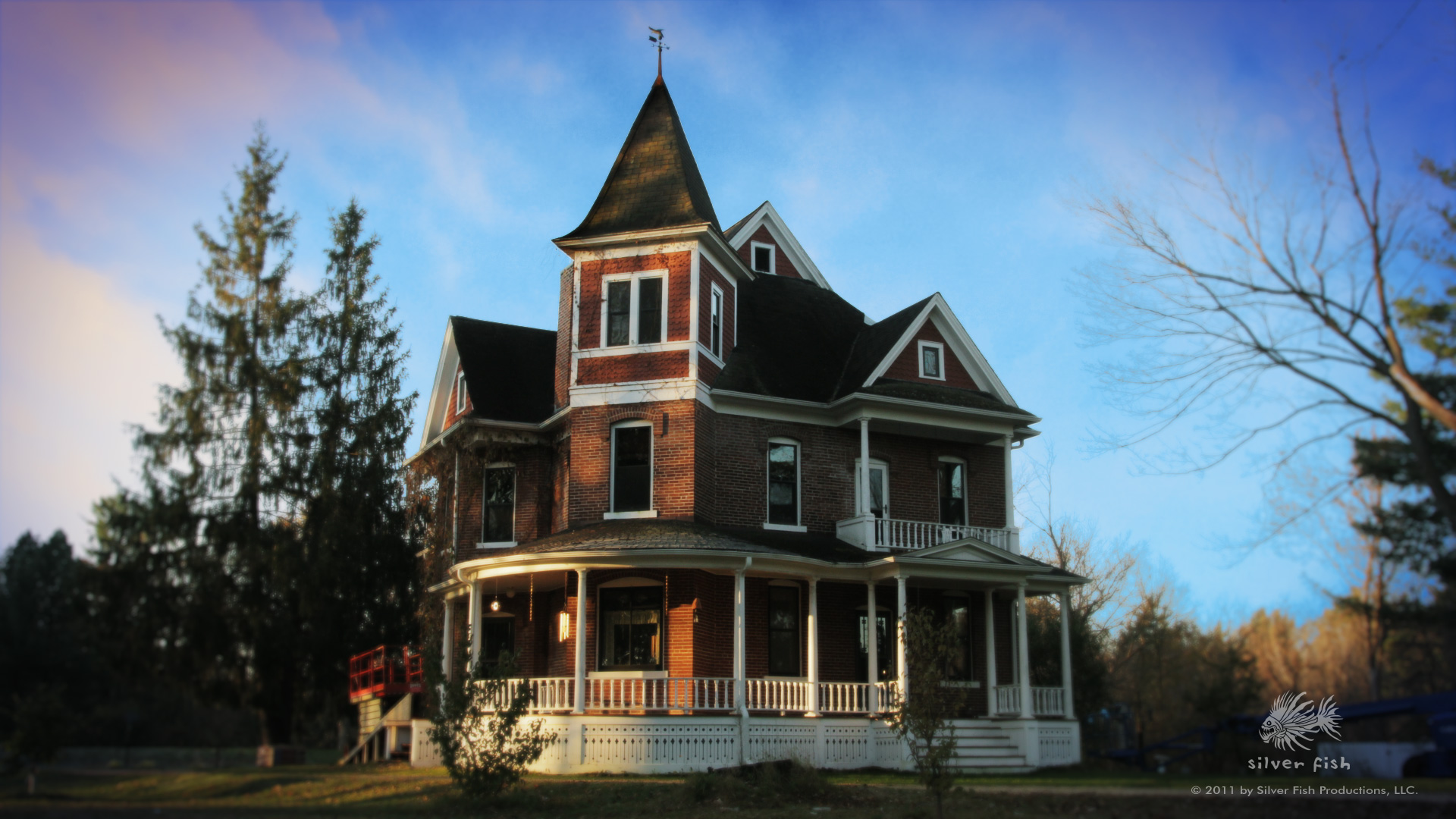 All anxiety was swept away later that evening as we drove up to that amazing house, where we were warmly greeted by Neil and his glorious, white German shepherds, Cabal and Lola. Over the course of the next few days, I would come to know each of the wonderful animals Neil has rescued and with whom he shares his home (there are areas designated as "Cats Only" or "Dogs Only," and even "Humans Only"). And from that first night, I began to see several recurring examples of his generosity, beginning with the gift of his time.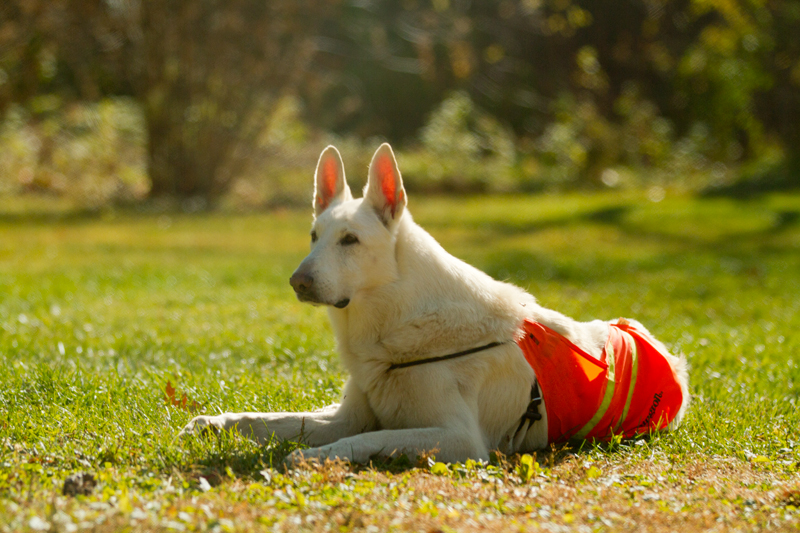 Cabal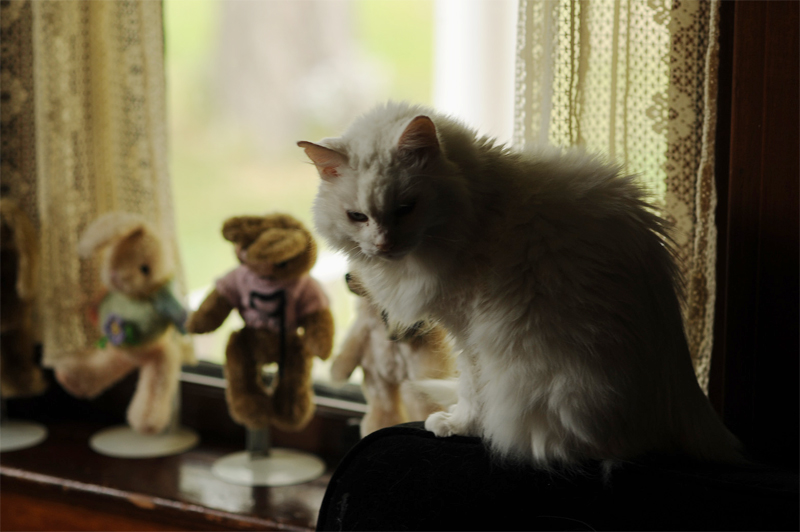 Princess photo by: Kyle Cassidy
In addition to recording the interview (which contains many enthralling stories and revealing insights regarding the genesis of The Price, and of the process of creation itself), I was also invited to wander about his gorgeous house and the sprawling woodland it lays nestled against, and encouraged to take as much video /photo-reference as I wanted! (An offer I absolutely made the most of, to the tune of more than 86GB worth — score!!!) In opening up his home to me, Neil pointed out specific places where events occurred in real life that eventually found themselves into his story of a stray cat that came to protect their house from … something.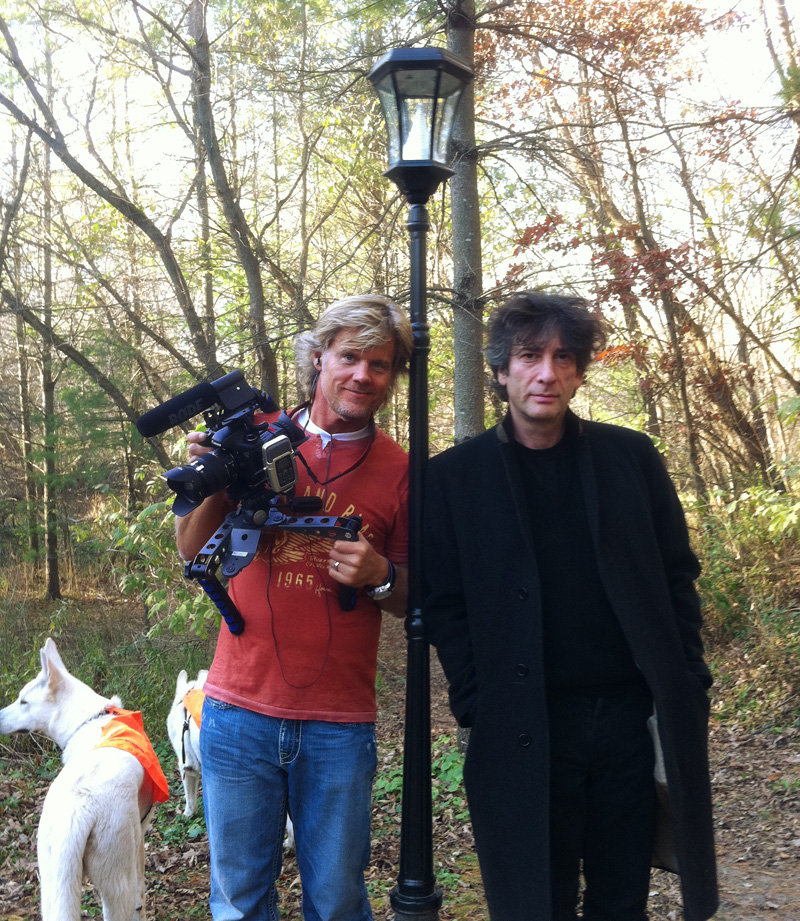 Photo by: Cat Mihos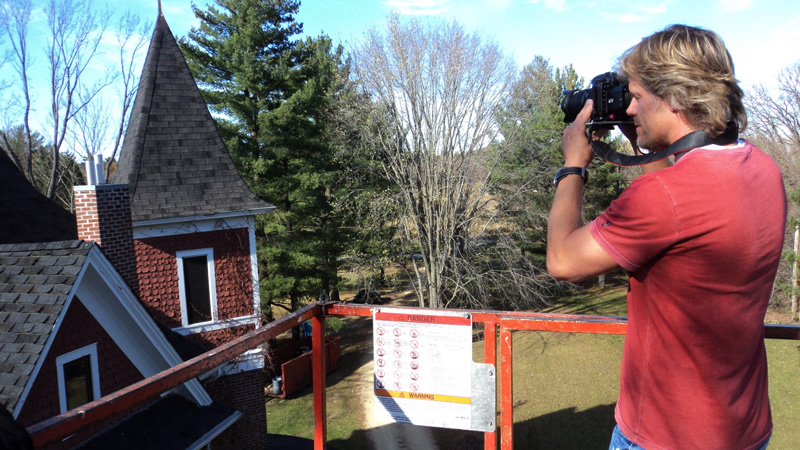 Photo by: Cat Mihos
Then there was the warm and friendly group of people who work at Castle Gaimain (a terrific name coined by the equally terrific photographer and frequent house-guest, Kyle Cassidy). I was treated to a complete tour of the grounds by "Hans The Woodsman" (aka Hans Newstrom) and laughed out loud at his hilarious recounting of how he elected to "test" the electric fencing  installed to protect the precious beehives from the threat of hungry/curious bears.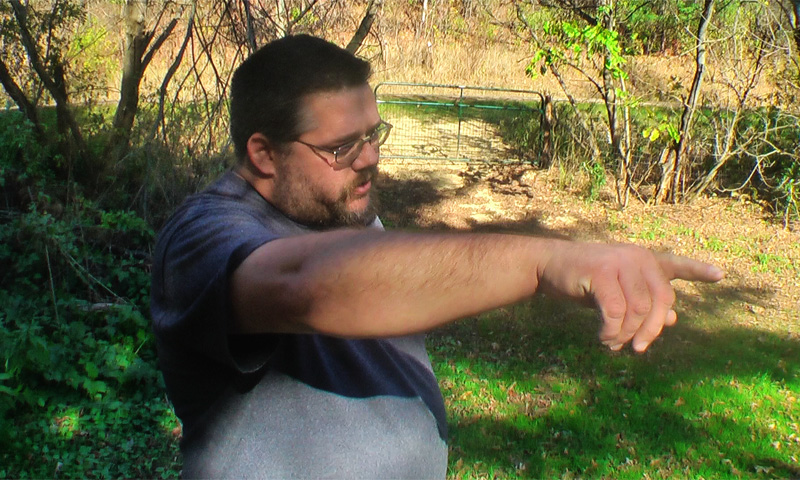 Hans Newstrom
I was also able to chat with the "Merry Housekeeper" (Mary Edgeberg) and Neil's right-hand woman, the one and only "Quiche" Lorraine Garland (or "Quiche Me Deadly" as she is known by in local Roller Derby circles), who graciously invited me to visit her lovely home that she shares with a group of stunningly beautiful Bengal cats, all of whom she has rescued and now cares for.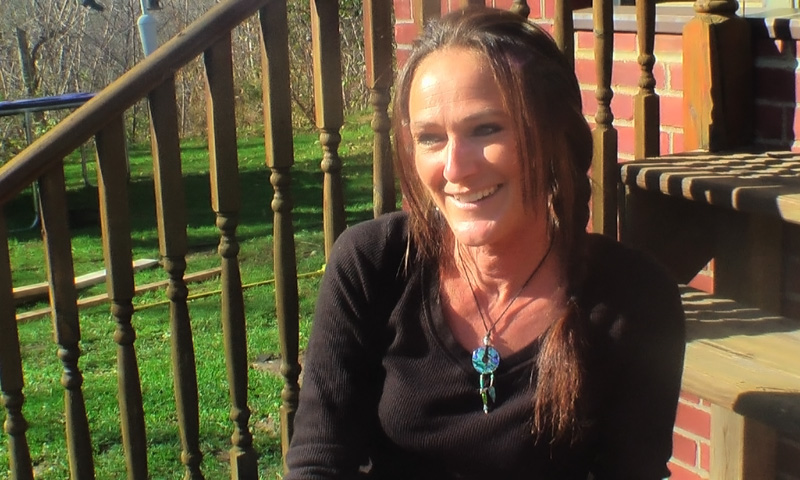 Mary Edgeberg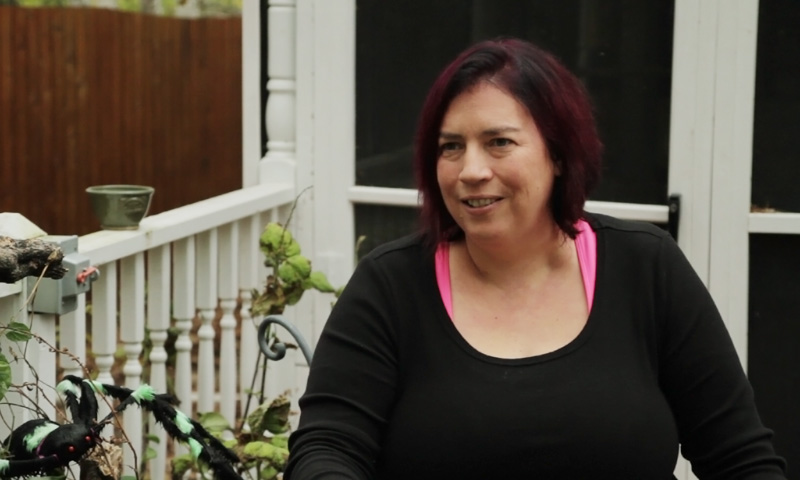 Lorraine Garland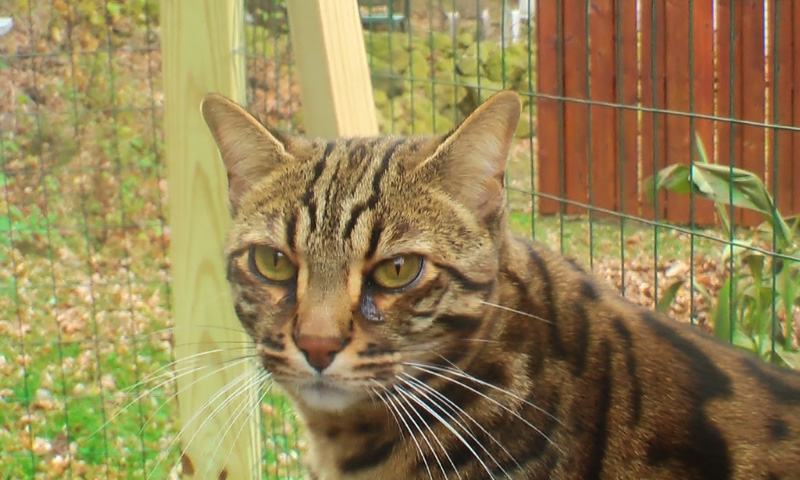 Magic the Bengal
I had the tremendous good fortune to record the thoughts and reflections of these people who each play an integral role in Neil's world. There is a genuine, familial love between them, and all were more than willing to share their impressions of Neil, his home, and all of the extraordinary animals that live there.
Let me share one example that really says it all: "Quiche" was organizing/producing her team's Saturday evening Derby match, and had invited her famous boss to join in the festivities. As seems the norm with him, a conflict arose with yet another event requesting his presence, but which would put him miles away in the opposite direction and make it impossible for him to attend the bout. So what did he do? Had himself flown back in a private plane after finishing the first event in order to sit on the floor of the local community events center with the rest of us, and happily cheer-on Lorraine's team. She was walking about 10 feet off the ground for the rest of the night.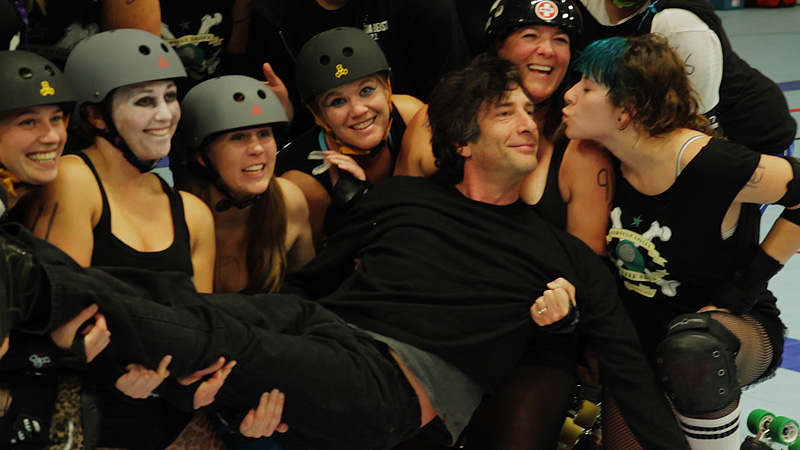 I soon discovered that what I was actually gathering  were the makings of a wonderfully intimate documentary about a man who could create a story as affecting and deeply moving as The Price, and the people, animals and things he surrounds himself with. Now much more than just an interview, this film will be called Castle Gaiman: The True Stories Behind The Price. Here is a teaser trailer that will give you just a taste:
My hope is that this film will not only showcase all of the true stories that came together to help form The Price, but will also convey a glimpse of the man I saw, one whose every minute seems to be not his own, but whose graciousness with others is truly astonishing.
So many of my experiences there reflected his tendency to give and to share. One afternoon, I got to ride shotgun in his car as we listened to music and talked about books and movies and all sorts of things (I mostly listened … above all else, he is an incredibly interesting person). I was included in not just one, but two late-night dog walking escapades with Cabal and Lola, braving the near freezing blackness of the Midwest as Neil, Cat and I made a list of our favorite horror films (you can read about our choices in this CNN GeekOut article). I remember having that distinctly disorienting feeling of complete unreality hit me while hungrily listening (with a big, stupid grin plastered/frozen across my face) as he told us about his favorite episode of Night Gallery.
And finally, this incredible moment:  we had been watching a truly bizarre British TV series from 1960 called The Strange World of Gurney Slade, and as we sat down to sample the final episode, Neil casually pointed to the coffee table and remarked, "I thought you might like to take those with you …"
I followed his finger and had to blink for a few moments before I understood what I was looking at. It was the actual pair of "see-in-the-dark binoculars" from The Price. Sitting there, right in front of me. And he was giving them to me. Just to see and touch them, and to take some pictures would have been astounding…
I'm staring at them now as I write this, sitting in a place of honor on my desk. Look: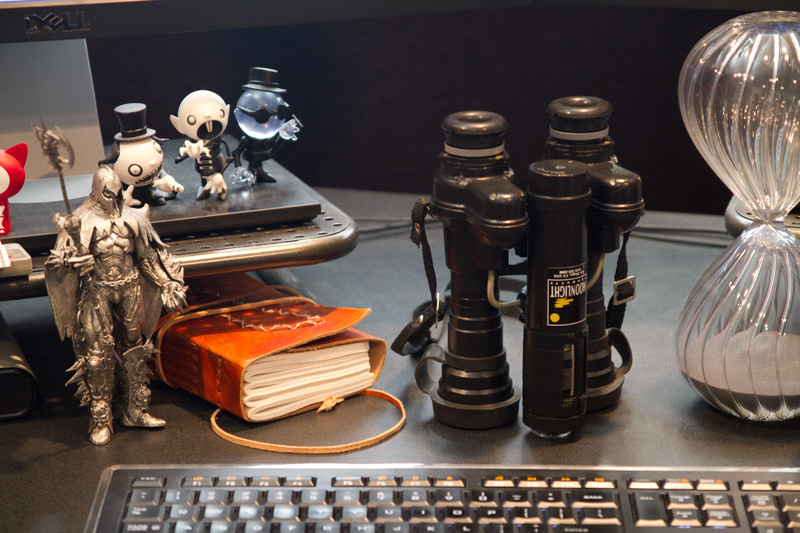 But there is still a more precious gift that I brought back with me from that unforgettable stay: to have had the rare opportunity to visit one of my heroes up-close and still come away with all of the magic intact.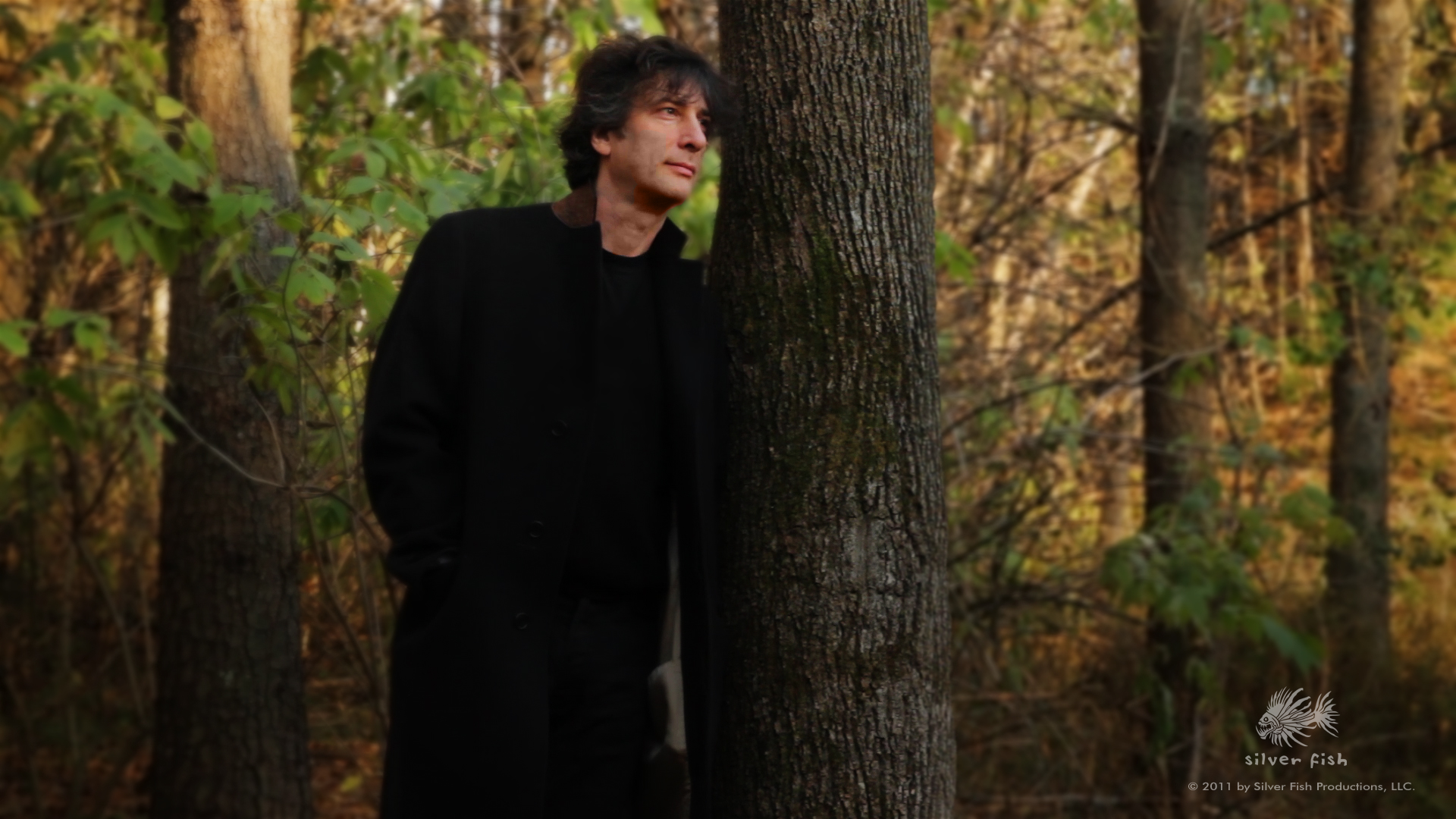 Happy (early) Birthday Neil, and thank you for all of the many gifts you've given us. To have so much and then to give back so liberally to others (be they people, animals, or even fans), is a quality that in my mind would certainly entice whatever guardian angels there are to bestow their protection.