I know it's a little early to start decorating for Halloween (although you wouldn't know that from a casual perusal of your local grocery story), but I had a rendering test that I decided to turn into a desktop image I thought you might find intriguing…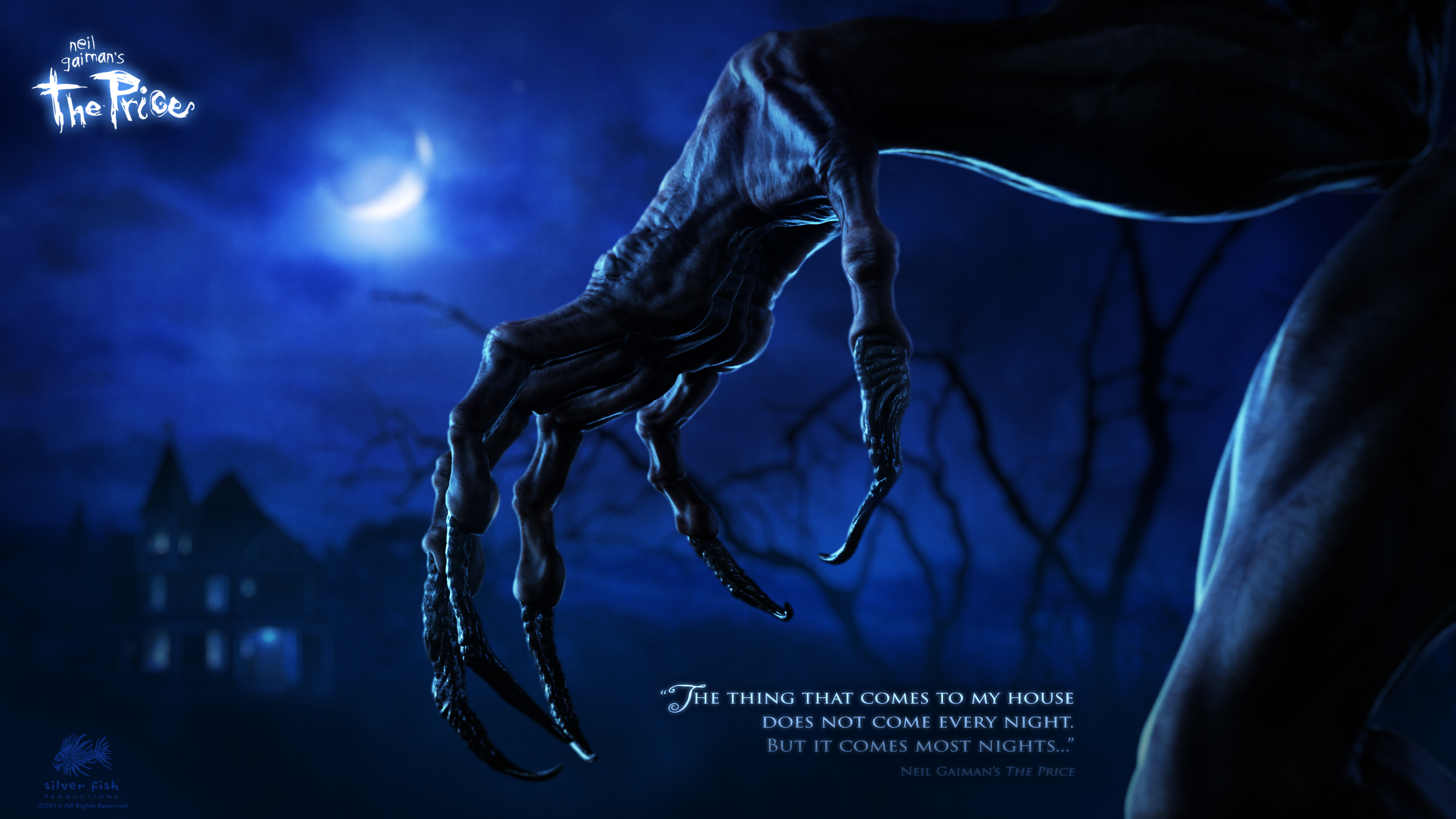 I've begun using an incredible rendering program called KeyShot that has allowed me to get all of the intricate detail out of the digital characters than Ryan Peterson created for The Price. He sculpted these amazing pieces in Pixologic's ZBrush, but the sheer size and digital complexity of these models made it difficult for other programs (needed to control the lights, materials, and camera angles) to handle without compromising the integrity of design and balance that Ryan worked so hard to achieve. (In fact, KeyShot is so effective in rendering ZBrush models that the two companies have joined forces and announced that the next version of ZBrush will include the KeyShot renderer for a fraction of the price of the stand-alone program!)
Even though this image has very dramatic lighting, you can still see the astounding realism in the anatomy of the hands — you wouldn't think that would matter for an imaginary creature, but the more that looks intuitively "right" to the viewer's eye helps add credibility even to a decidedly fantastical creation.
In other words, if you can believe in it, then you can be scared of it.
And on that ominous note, I hope you enjoy both the image and your weekend!