With the crisp autumn air and distinctive smell that heralds the change in seasons, my thoughts have turned to my visit with Neil at his splendid Castle Gaiman. Sifting through memories both spellbinding and surrealistic, there is a moment  I still feel pangs of regret for.
One day, we traveled through some strikingly pretty country in Neil's car to attend an event for his good friend and assistant, Lorraine, and her  roller derby team. As we drove, I asked him a few questions, but was leery about 'taking' too much after he had already generously invited me to stay in his home and spend a few days tagging along (for a more detailed explanation of my concerns with overstepping boundaries, see this blog post regarding an experience being on set with Stephen King).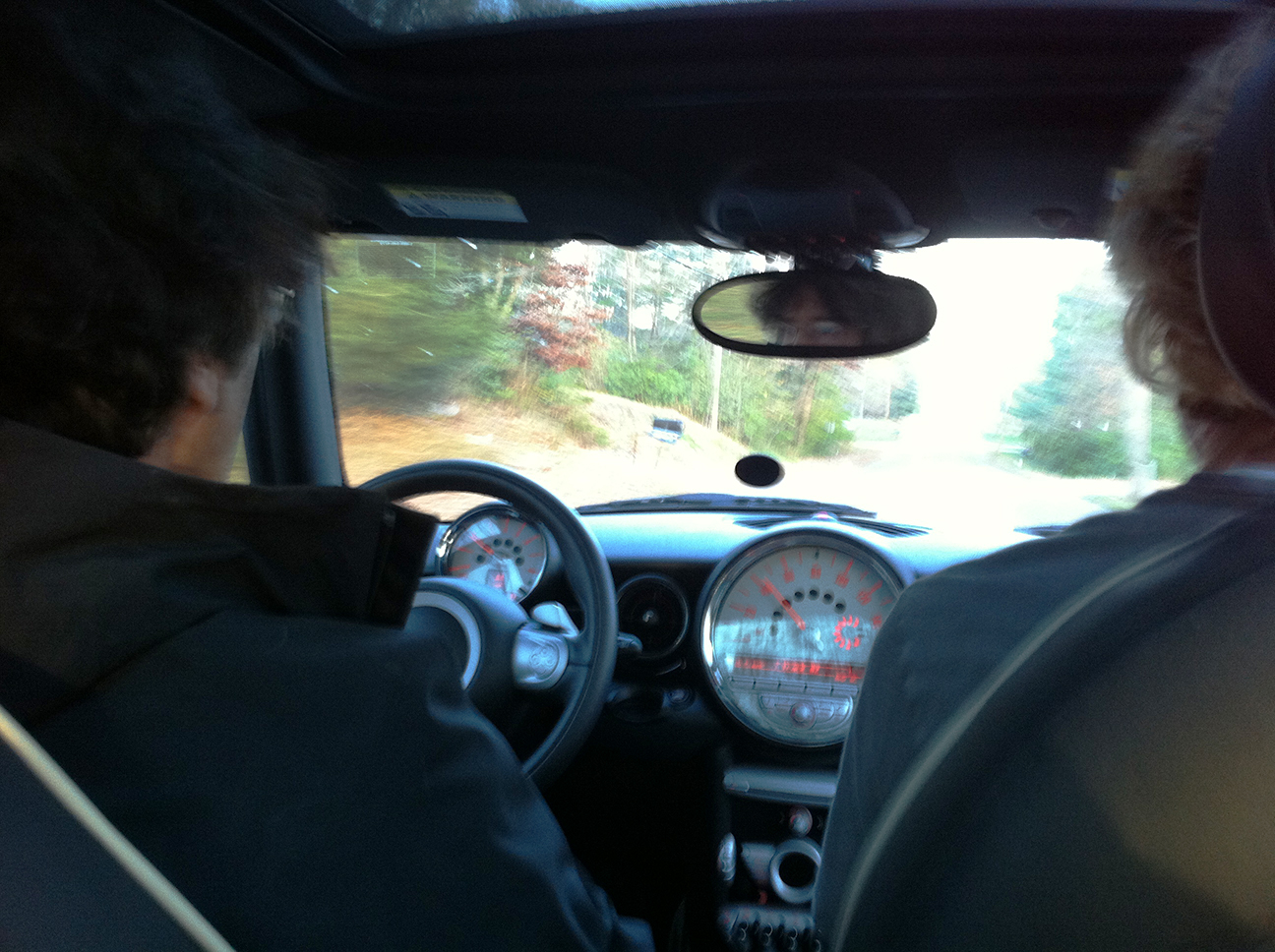 (This photo was taken by the one-and-only Cat Mihos, who arranged my trip and then selflessly sat in the back seat despite my feeble attempts at chivalry.)
One thing I asked was what he thought of Peter Jackson's Lord of the Rings films. He responded that after the first film, he chose not to watch the rest; having lived with his own vibrant visions of Tolkien's world for many years, he wasn't ready to replace those imaginings with someone else's version of Treebeard. I can respect that wholeheartedly, but since those are my all-time favorites, I couldn't think of a whole lot to add at that point in the conversation. He was listening to various musical selections (clearly enjoying himself, even singing along occasionally), and a sense of having encroached upon a very, very busy man's pleasant afternoon drive began to creep over me.
That might seem odd to some of you, but I've had the chance to see firsthand how much his fans can ask — even demand — of him. By nature, Neil is a generous and kind man, and I didn't want to take advantage of that; I still don't.
He drove a Mini Cooper  that day, a fitting choice of vehicle (I thought). Back when I created the original images for the animatic of The Price, I used a SAAB for the car in a scene where the Narrator returns home from working on his latest book to find the mysterious Black Cat ragged and "almost unrecognizable,"  sitting on the front porch like a weary sentinel.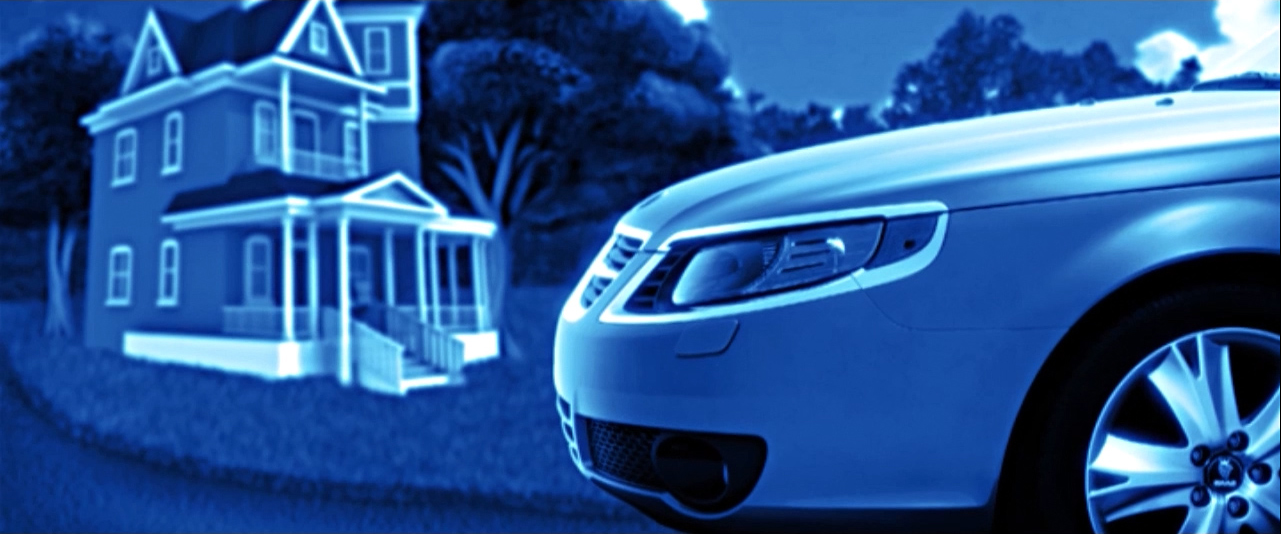 When it came time to render this shot in 3D, I decided to go with the Mini instead, and had a ton of fun setting-up the materials and animation rig (check out those Minnesota tags)!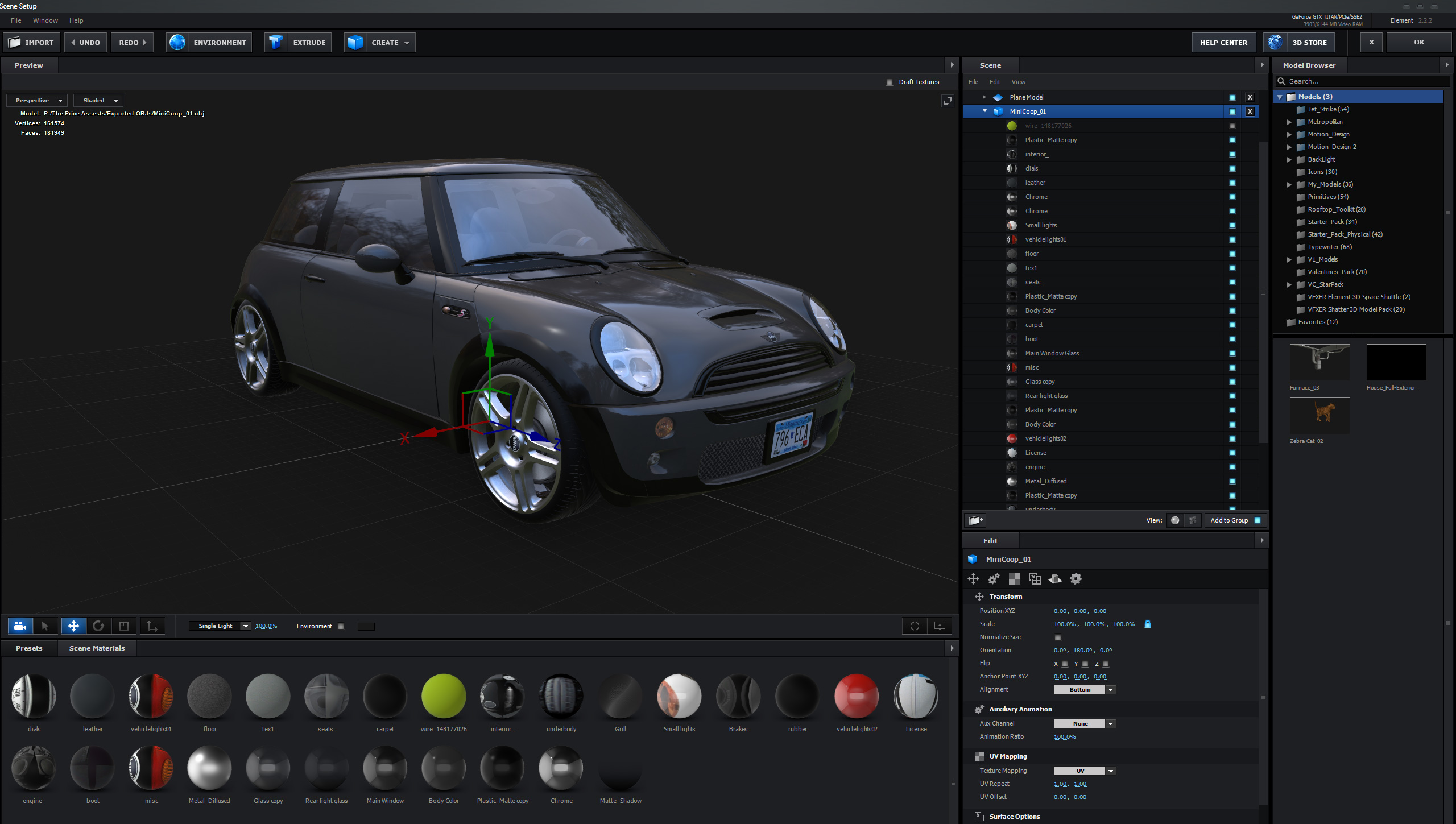 Looking back, it feels as though a rare opportunity was squandered that October afternoon by not allowing a more natural moment to just … happen. I was too worried about the author-fan scenario and withdrew myself somewhat out of fear that I might become a nuisance or irritant — one more fan with his hand out (despite the fact that he remained friendly and exceedingly hospitable throughout my time there).
Fear is a dangerous thing when we allow it to dissuade us from moving forward on our chosen paths, sowing its dark seeds of doubt and insecurity. I will do my upmost to bear that in mind while continuing to craft this little film that I so dearly love; here is one final image to help with that: