Happy New Year everyone! I hope your holidays were invigorating and that you were able to surround yourselves with family & loved ones.
If you are like me, the new year brings powerful waves of conflicting emotion; I have to exert conscientious effort to push aside anxieties in order to keep the feelings of hope and excitement pure and unsullied.
I want to let each of you know that I am still here, my heart and mind both filled to overflowing with determination and the force of my imaginations for The Price. And whenever that conflict between hope and despair (which seems to be an integral part of any creative endeavor) starts to tip the scales into darker territory, I think about them many, many encouraging messages I have received, always at just the right moment to dispel the gloom and restore balance.
The community of support that has grown up around The Price is built upon a foundation of common interests and emotional connections. Many of you have shared your stories with me, and it has been such a joyful experience that I wanted to feature one of them in the following Videoblog: allow me introduce you to my good friend, Dhugael McLean Perry…
I really wish it were a possibility to meet each of you and listen to what connects you to The Price, but I'm glad you'll get to know a little about Dhugael. He is a wildly talented fellow in a broad variety of disciplines, including the creation (and sale) of a highly-successful company, to being a literal computer-guru, actor, foodie and a gifted photographer (check out some examples of his stunning photography — including a few featuring none other than Mr. Neil Gaiman himself). Passionate and intelligent, Dhugael is as inspiring as he is unique.
Sadly, 2 of his lovable "Baker's Dozen"  passed away this last year: Joey (19) and Rorshack (21).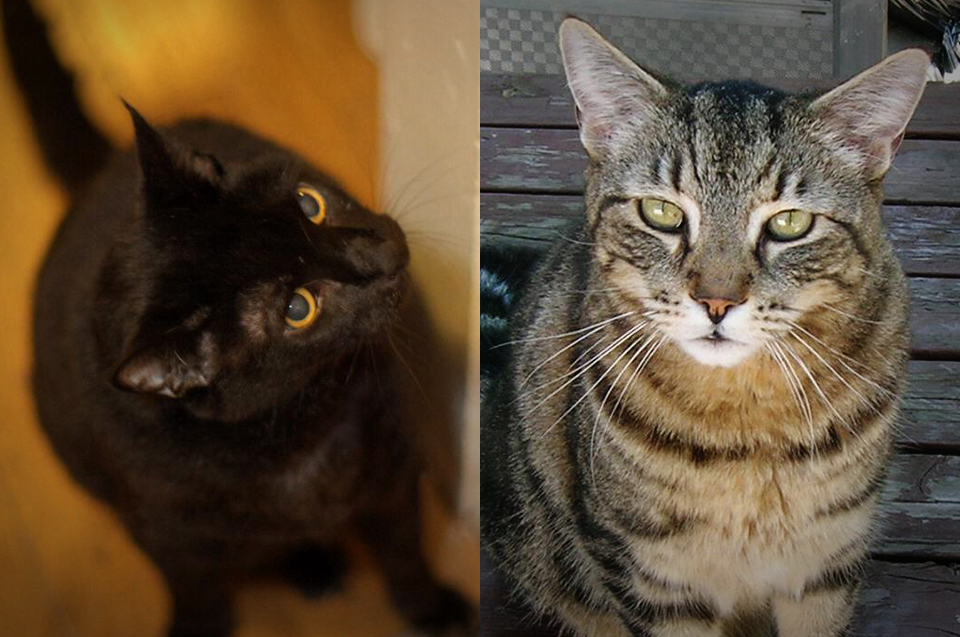 Photos by: Dhugael McLean Perry
And they were not alone; my Producer-Extraordinaire Cat Mihos lost her beloved Batman…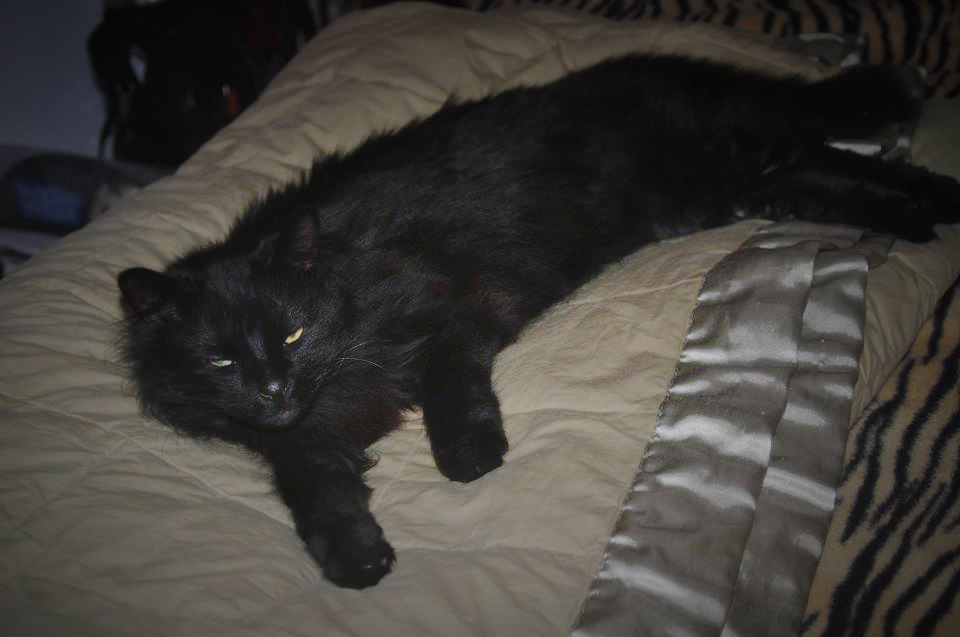 Photo by: Cat Mihos
… while Castle Gaiman lost its matriarch, the venerable Princess Snowflake (who is a featured player in The Price).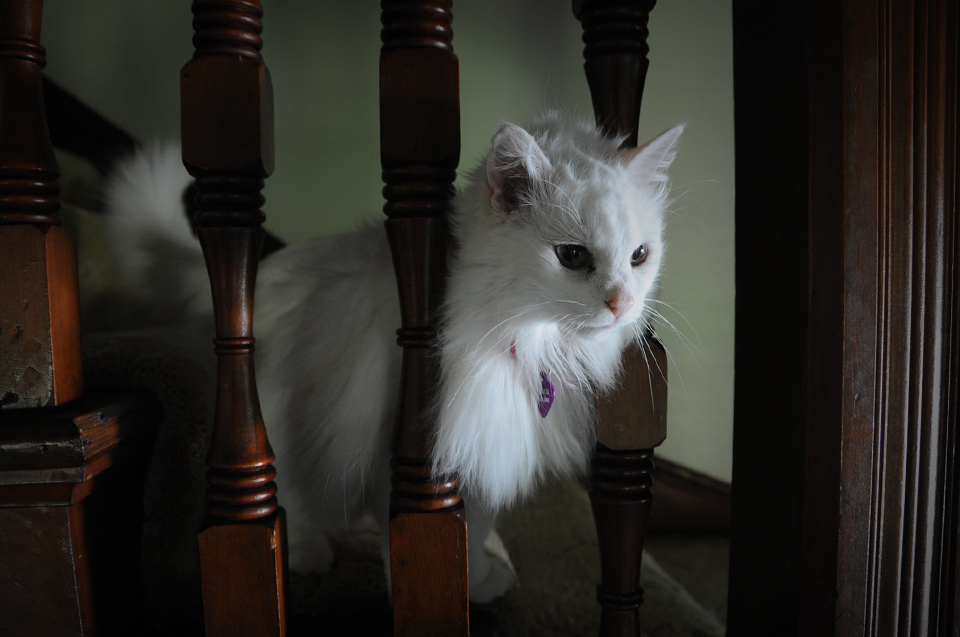 Photo by: Kyle Cassidy
The loss of one we love isn't something we can ever truly prepare for; the deep things we come to understand from such trials are one of the reasons we pass through them.
I am so grateful for the things I have that continue to add richness and depth to my life: my wife and family, the kindness of both friends and strangers (many of whom have since become friends), and for the endless possibilities that pure creativity offers each of us.
My sincere thanks again for helping this dream to come true; have the very best year — ever!!!