I thought this image would be appropriate to share on Neil's birthday; working on the shot had me thinking once again about the generosity and  compassion (towards both animals and people) that were clearly evident during my visit to Castle Gaiman.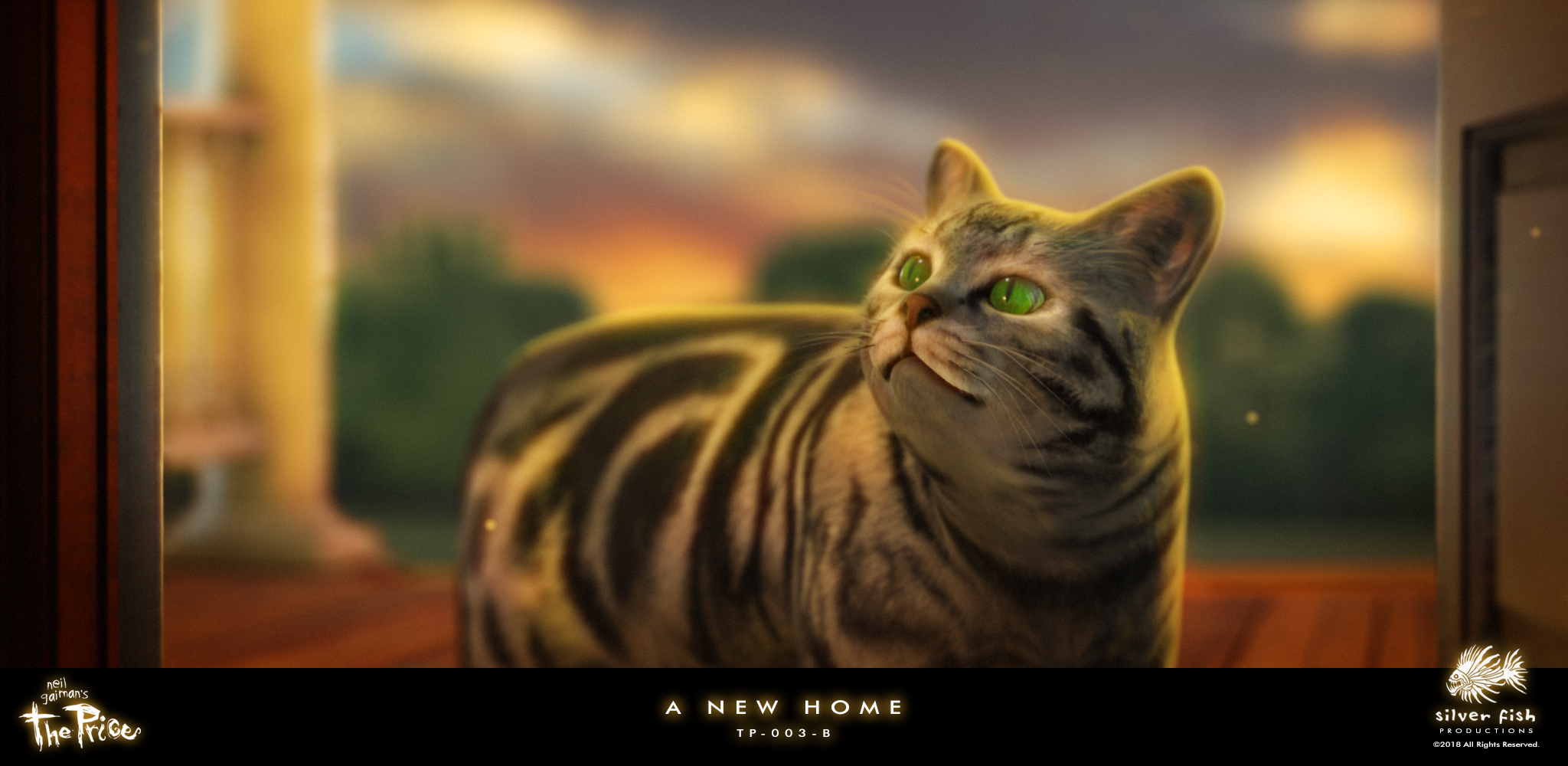 As this is the first feline you meet in the movie, it was important for him to be adorable enough so that the audience would understand why the narrator can't refuse to take pity, and invites him to stay.
That in turn meant that the reaction of my cinematic version of Mr. Gaiman (as he opens the front door and sees this furry face looking up at him) also needed to convey the same level of warmth and welcoming I had felt while there, in great abundance. Getting these emotions to "read," along with maintaining the desired balance of stylization and realism has been among the most exciting challenges of this project.
And to Neil (himself): our thanks for who you are and what you do — more than ever, it is no small thing to have someone to look-up to.
Best wishes for a most excellent birthday!